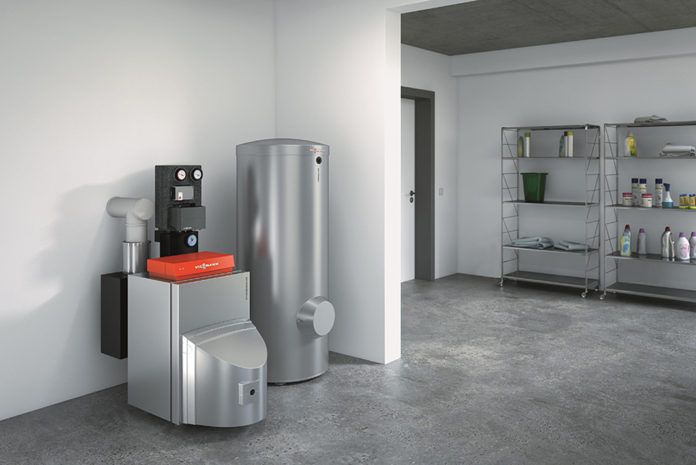 Viessmann is formally adding a domestic oil boiler to its UK product range, having operated in the market for many years as a niche player.
The Vitorondens 200-T floor-standing oil-condensing boiler features Viessmann's bespoke two-stage Vitoflame blue flame condensing oil technology and is future-proofed against tightening OFTEC laws on NOx emissions that come into force this September and are set to become more stringent in the next five years.
Marketing director, Darren McMahon, said: "The exceptionally high standards of the Vitorondens 200-T has been proven in Germany and other international markets for many years.
"With the upcoming emissions legislation, the time is now right for the Vitorondens boiler to be more widely introduced into the UK as an alternative to biomass and LPG boilers for off-grid customers and where renewable options aren't always ideal – for example, in older and less well insulated buildings which need a high-temperature heating system.
"This will be good news for our installers, to whom we now provide a complete product range and access to technology that's easy to install, well-proven and future-proofed against future changes in legislation.
Sharing the same connections as our Vitodens gas boilers, the Vitorondens 200-T can be installed via Viessmann's time-saving four-pipe system, which has no need for cut-off valves or cylinder-overheat thermostats.