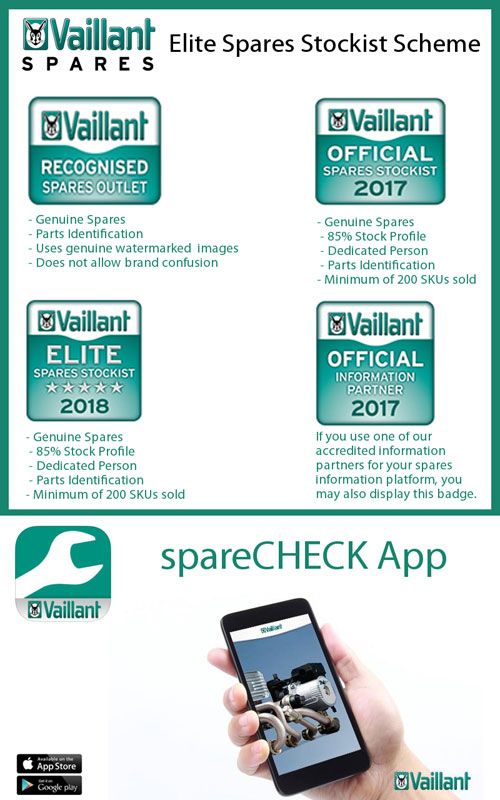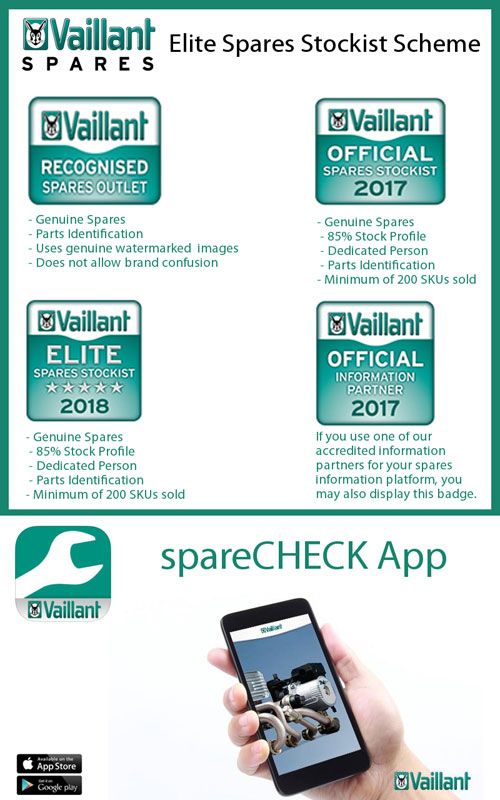 The Vaillant Elite Spares Stockist Scheme has been launched to allow spare parts stockists to display its capabilities in supplying genuine Vaillant spare parts.
Ranging from Recognised to Elite level stockists, customers can identify which of their local stockists reach the high level of the Vaillant scheme.
Also from Vaillant, the new Vaillant spareCHECK app allows individuals that install, service or repair Vaillant Group boilers to easily find correct boiler parts via simple barcode scanning.
The app which is available on iOS and Android (UK & Ireland) can be used for exploded picture viewing and in-depth analysis for part identification.