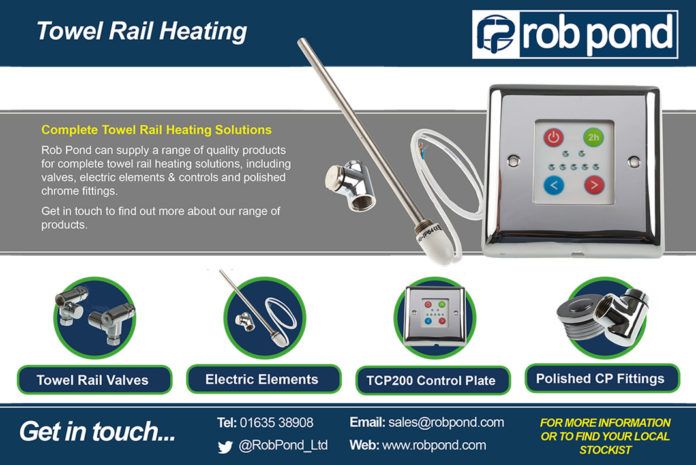 With over 15 years of experience, its range has grown to include niche and innovative products. Ranging from high quality towel rail valves to electric elements and controls, it supplies merchants with quality products at competitive prices.
Its TCP200 towel rail control plate allows electric elements to be independently controlled, giving the user increased functionality over their heated towel rail, and its unique dual-fuel elbow is ideal for balancing pipework and improving the aesthetic finish of dual-fuel installations.
With the demand for heated towel rails increasing in both the new-build and renovation markets, Rob Pond looks to expand its range with new and innovative products.