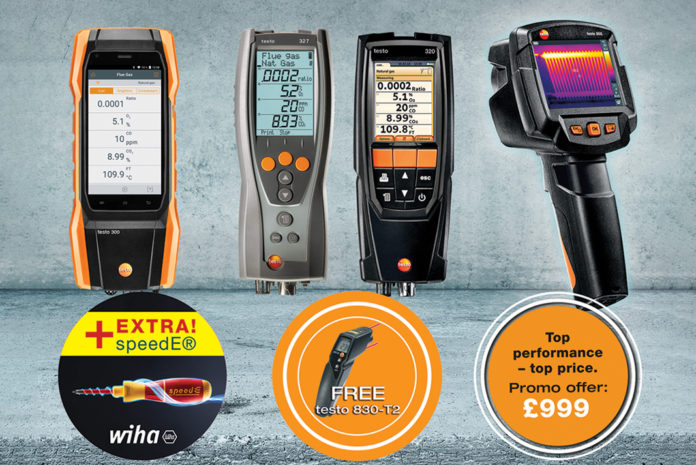 Testo is a global leader in instrumentation for heating engineers. Our instruments are renowned for their accuracy, durability and usability. We are proud to offer our customers great value instruments that deliver exceptional performance. We are therefore excited to bring you 3 great promotions that offer heating engineers even better value when they purchase one of our top selling instruments.
Buy a testo 300 flue gas analyser kit and receive a free Wiha speedE E-screwdriver worth £200.
Receive a free testo 830-T2 infrared thermometer worth £50 with every testo 327 or testo 320 flue gas analyser kit.
Buy a testo 868 Thermal Imaging Camera at a special promotion price of just £999 (a saving of £100 on previous list price).