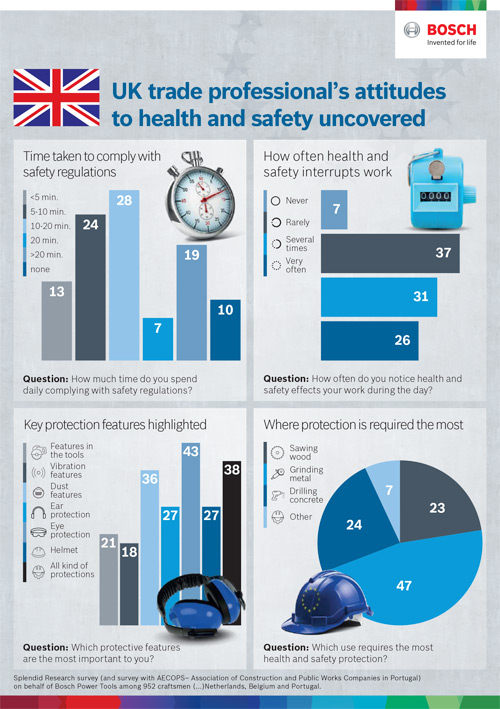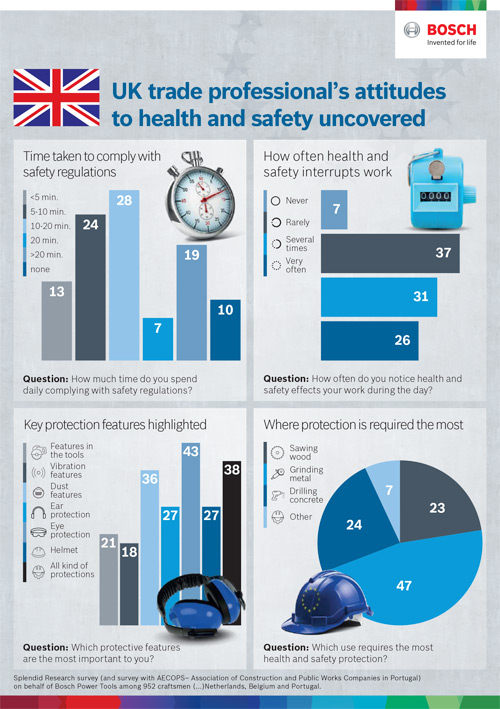 According to the findings of a recent health and safety survey conducted for Bosch, UK tradespeople are the most safety conscious in Europe.
The poll canvased the views plumbers and other building trade professionals in the UK and eight other European countries including Germany, France, Spain and Italy.
Over 100 tradespeople from the UK were surveyed, with 824 participants across Europe in total.
The survey found that 56% of UK tradespeople said that they stopped work several times a day or even more frequently to meet health and safety requirements. Across the channel in France around 35% of workers were stopping a similar amount of times, while in Spain it was 37.5% and in Germany a little over 39%.
The survey also shed light on which tasks trade professionals place most importance on, in terms of using protection. In the UK grinding metal was rated highest, with 46% of respondents flagging it up. After this came drilling concrete and sawing wood.