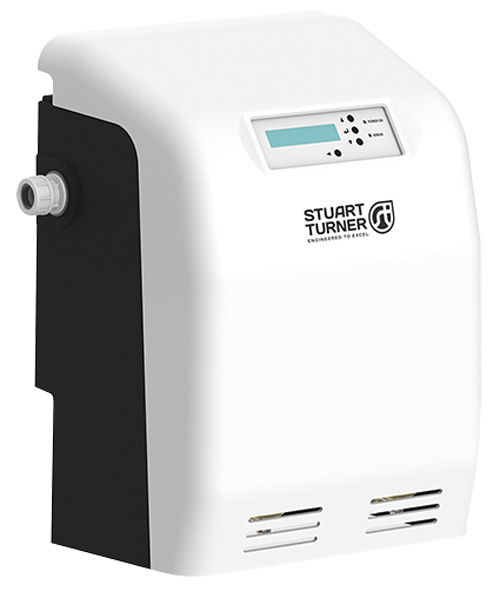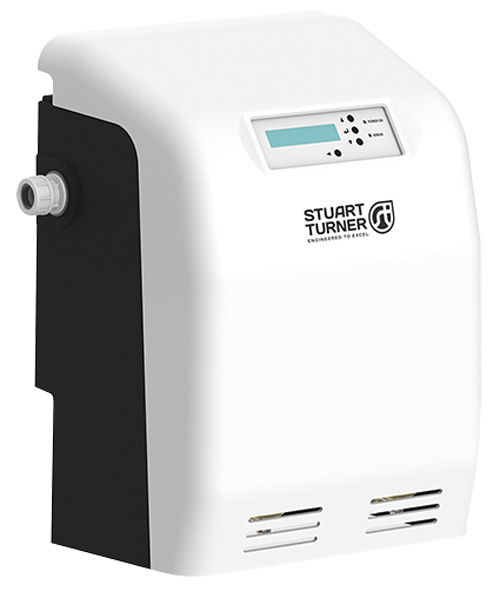 Pump manufacturer Stuart Turner is introducing a new range of next generation digital pressurisation units to its portfolio.
The Stuart Digital Pressurisation Units, which will be available later this year, offer all the reliability and engineering excellence associated with established Stuart Turner shower boosting pumps.
This new range sees Stuart Turner move into the heating sector and offer the installing plumber and specification market all they need from one renowned UK manufacturer.
They offer an automatic filling and pressure maintenance solutions for sealed heating and chiller systems.
The new pressurisation units can also fill a system from empty and then maintain the fill pressure in sealed systems.
They are available in a range of sizes and with one (duty) or two (duty standby) premium quality rated brass pumps and utilise advanced digital controls with a unique microprocessor and pressure transducer designed to provide self-diagnostics and an intuitive easy to use menu.