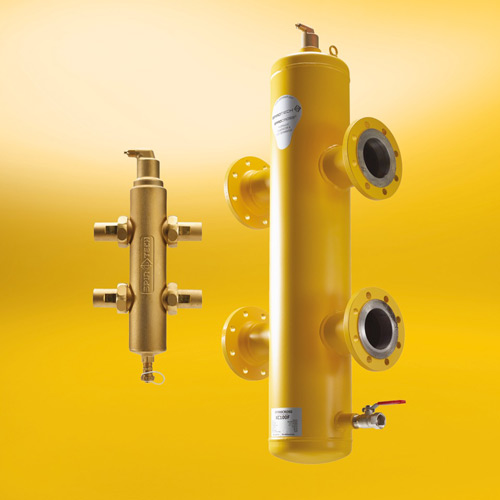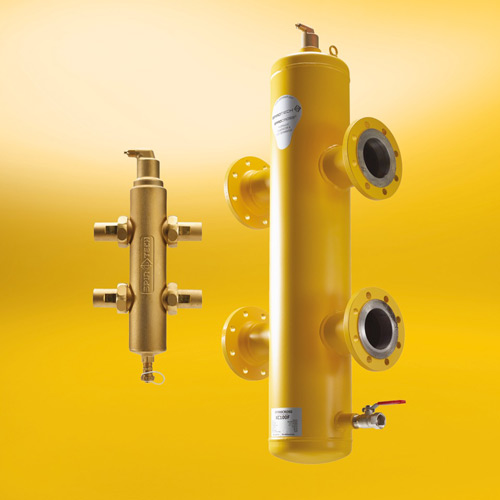 The UK's premier supplier of water treatment solutions, Spirotech, has launched a cashback offer for engineers and contractors that purchase its industry leading SpiroCross product.
Launched on November 1 and running until the end of April 2018, engineers and contractors can now get a minimum of £70 cashback when they purchase a SpiroCross unit, with both the steel and brass product ranges eligible within the offer. To claim the cash, participants simply have to email their purchase invoice or VAT receipt to office_uk@spirotech.co.uk.
The SpiroCross simultaneously manages deaeration, dirt separation and hydraulic balancing, with its multi-functionality ideal for new build or refurbished heating, cooling and process systems, whether servicing a single boiler or a cascade system design. The fact the SpiroCross unit can carry out three functions and also delivers considerable cost savings during the purchasing, installation and maintenance stages of a plant room equipment's lifetime.
Kevan Peaker, UK business director at Spirotech, said: "A stable hydraulic balance is critical for HVAC and process systems, particularly within light commercial and commercial systems boasting separated circuits, with several groups and pumps. In line with this, deaeration and dirt separation are also both key to contributing towards optimum system performance.
"SpiroCross is the only product on the market that can deliver on all of these fronts and with Spirotech's industry leading Spirotube separation element, solid construction and long warranty; specifiers, heating engineers and facilities managers alike will benefit from its utilisation.
"The compact size of the brass unit is another key benefit, offering a considerable advantage over similar products where space is at a premium, with the steel unit servicing larger heating systems. The SpiroCross is robust and doesn't compromise on performance. The internal Spirotube technology allows for the compact housing but maintains high performance levels."
The SpiroCross comes in two ranges: the SpiroCross AX is made of high quality brass, and the SpiroCross XC out of commercial strength steel. The two model types share the same technologies and were developed by Spirotech using Computational Fluid Dynamics, with the units undertaking rigorous testing at the Dutch company's headquarters.
The SpiroCross AX is suited to domestic and light commercial applications. Its connection sizes range from 1" to 1.5", with all units boasting a 20-year warranty and weighing just 6.5 kg.
The SpiroCross XC is for larger commercial installations, with connection sizes ranging from 50mm to 300mm, plus larger bespoke custom-built units upon request. All steel SpiroCross units come with a 5-year warranty.
To check the terms and conditions of the offer, please visit https://terms.easypromosapp.com/t/6732
For further information on the SpiroCross or other products in Spirotech's range of dirt, air, pressurisation and chemical solutions for domestic and commercial applications, visit: www.spirotech.co.uk.