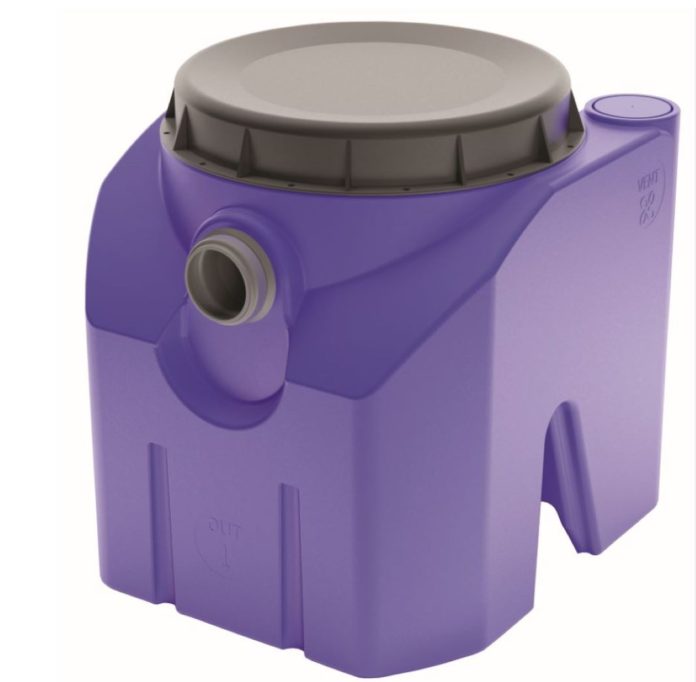 Saniflo has launched three new grease traps – SanigreaseT24, SanigreaseT and SanigreaseS – for the hospitality sector, hospitals and other professional kitchens to help minimise the issue of fatbergs in the nation's sewers caused by fats, oils and grease (FOG) waste.
SanigreaseT24 is designed for mobile use. This small, lightweight (4kg) unit can be installed under one sink and is ideal for food trucks. SanigreaseT sits on raised feet and is designed for cafes and restaurants serving up to 100 meals per service and which have 1 to 4 sinks. It features drain valves for quick maintenance.
SanigreaseS is very easy to install, can fit through an internal door (773mm wide), and ideal for large, professional kitchens in hotels, hospitals, canteens and other mass catering venues that require larger grease traps with a sludge trap for recovering heavy materials. Grease traps separate out FOG from water poured down the sink.