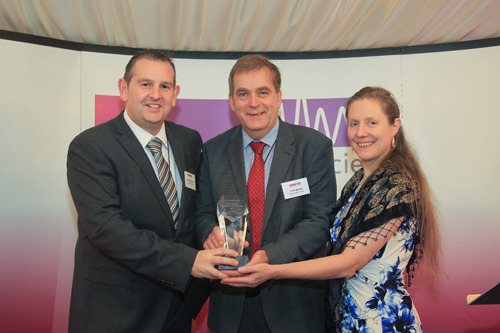 Salamander Pumps has been awarded the Quiet Mark Award of Distinction at the Noise Abatement Society John Connell Awards.
Salamander was presented with the accolade for demonstrating outstanding commitment in pioneering new noise reduction solutions in the industry.
The award comes after three of Salamander Pumps' ranges achieved the coveted Quiet Mark status this year, including the new and improved Right Pump range, which features the quietest pump in the UK, the RP50PT.
Gareth Richards, technical director at Salamander Pumps, said: "We're thrilled to have won the Quiet Mark Award of Distinction, and to be recognised for our efforts in reducing noise levels across our range of products.
"We understand that noise is a huge factor for our customers when it comes to choosing the right pump, and over the last five years we've reduced our noise levels by 15% to help us provide a better service for our customers."