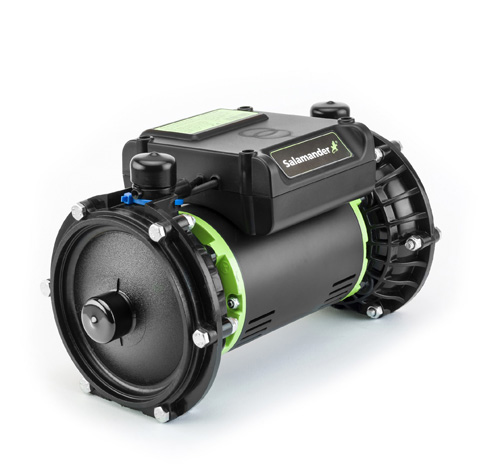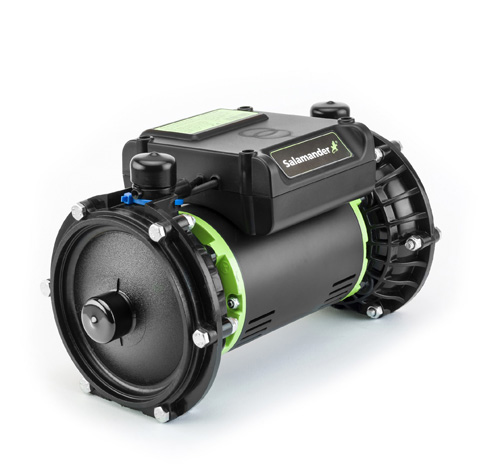 Salamander Pumps has re-engineered its centrifugal range of shower, bathroom and whole house pumps, launching it under the new Right Pump label. This range includes the quietest pump in the UK, and delivering a host of new benefits.
The new Right Pump range replaces the company's former ESP, RHP, RSP and RGP range, and much of the redevelopment has been done in response to installer feedback, in line with Salamander's focus on listening to its customers.
The new benefits include a reduction in noise and the use of crossover technology to allow the former RSP 'shower only' pumps to power the whole house. It also includes a 'spiders' web' design, so to strengthen the plastic end caps and further enhance strength, rigidity and reliability.
Independent testing has shown that the RP50PT is the quietest twin ended plastic shower pump that is available on the UK market.
On the universal variants of its Right Pumps the company has also improved the electronic system protection. This guards the pump against damage from the three most common faults which cause damage to pumps; dry running, excessive heat and leaks in the system.
The launch of the new Right Pump range reinforces Salamander's reputation for manufacturing some of the quietest and most reliable pumps on the market.
The new Right Pump range launched at PHEX on May 17 in London. Products, brochures and new point of sale materials will be shipped to merchants and distributors during June.
Technical director, Gareth Richards, said: "Our research and development team has spent over five years overhauling the product range, developing cutting edge technologies that are new to the pump market, and combining that knowledge with feedback from installers and householders.
"Some of our customer data showed that having such a wide range of pumps was making it more difficult to choose the right pump for the job, so the launch of Right Pump means a simplified range with clearer product names to help installers. It also involves advanced technology incorporated into every product, and a new look that is more in keeping with our brand and modern product design.
"Essentially we are delivering upgraded pumps at the same price, but with added functionality. Whether the need is to power a single shower or a whole house, there is now a Right Pump to solve the problem."