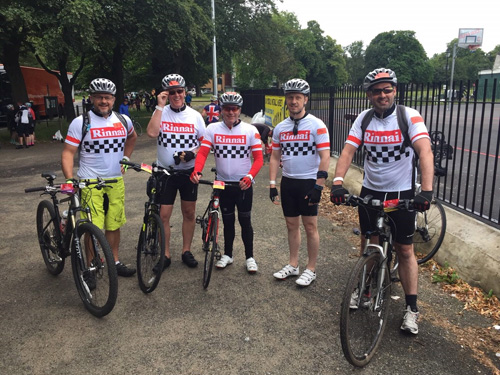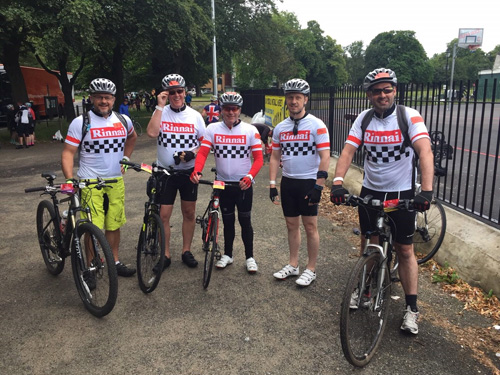 Rinnai, the UK leader in hot water heating units and systems for all commercial and residential sites, has raised several thousand pounds for the British Heart Foundation (BHF) with its staff team completing the recent London to Brighton Bike Ride.
The Rinnai team was part of the huge 15,000 plus set of enthusiasts cycling the 54-mile course to raise money for the BHF.
The London to Brighton Bike Ride is the BHF's flagship event starting from Clapham Common in London and finishing on the Brighton Seafront.
"We trained hard for the event, it is still a long, tough ride if you are not a dedicated cyclist – but the whole Rinnai team finished. Conquering Turners Hill and the steep Ditchling Beacon are really quite serious achievements," said Rinnai managing director, Tony Gittings.
"It was fantastic – and a relief – to reach the finish line and be greeted with loud applause and then we had our own celebratory party after where we got our collective breath back."
Rinnai produces the widest and most comprehensive range of continuous flow water heating systems and units for the commercial marketplace.