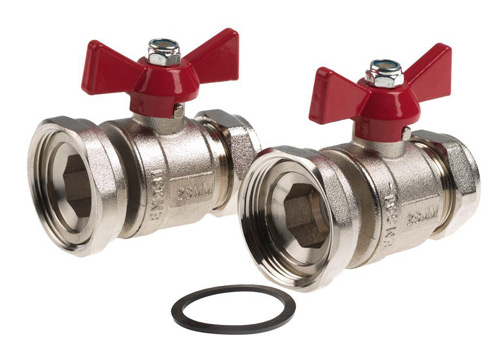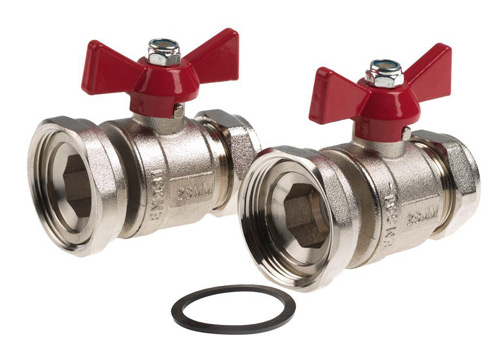 Why splash out on a quality central heating pump, just to fit poor quality pump valves?
Time and time again, cheap pump valves let-by or seize up, costing the end user time and money to fix. Why not match the quality of the pump with our Perfect Pump Valves?
Supplied in 22mm and 28mm with 'butterfly' tee handles, you can be sure that our pump valves won't seize up. 16 Bar rated, full bore, 100% shut-off, and supplied with a rubber washer, our Perfect Pump Valves take the stress out of CH pump installations.
Now available exclusively through Rob Pond PHS is the 35mm Lever Pump Valves. Currently the only 35mm pump valves on the market, these high-quality valves are supplied with a lever handle, with the same great quality as the 22mm and 28mm.
For more information, or to find your nearest stockist, get in touch at: www.robpondplumbheatsolutions.com.