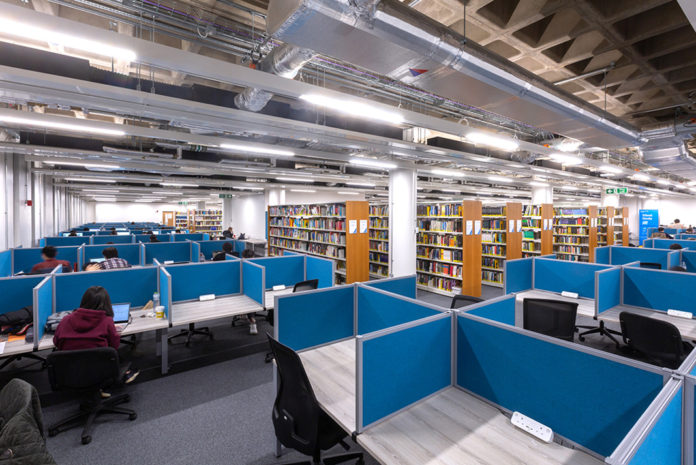 The major project to address climate control in the Central Library at Imperial College London started in 2017. Air distribution products were supplied by expert manufacturers, Waterloo Air Product plc, as part of the four-floor refurbishment.
Due to the number of people in the library and the need for an energy efficient scheme, Jacobs was appointed as designers on behalf of Imperial College London.
In Waterloo's factory in Kent, in-house specialists demonstrated in the test lab how the active chilled beam, designed to cool large buildings, would work on site.
To cope with fluctuating levels of occupancy, Waterloo recommended a VAV system. Variable air volume boxes feed the active air side of the beams so that the air can vary to suit the load requirements and the occupancy levels.
To create a feature of the installation, the active beam plenum boxes and interconnecting ductwork were supplied in matt black. And because the units were being installed in a working library, a very low noise level of NR30 had to be achieved.