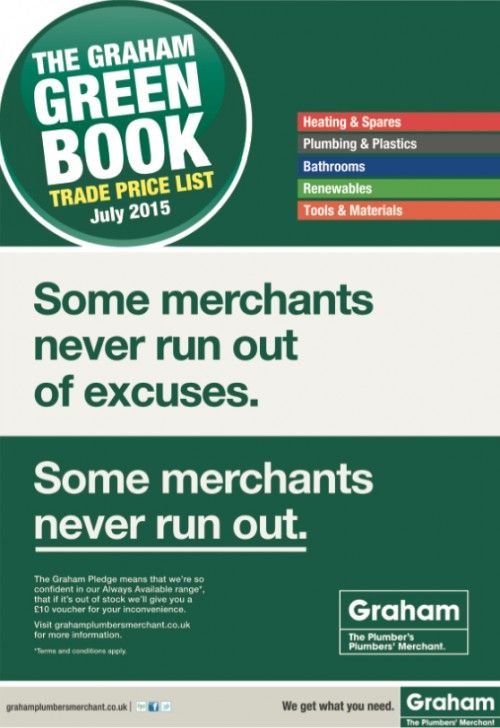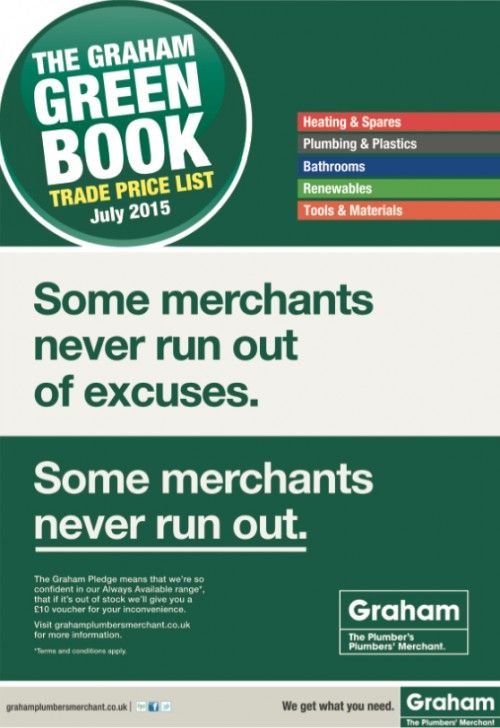 Graham Plumbers' Merchant has launched its latest Green Book trade price list, hosting over 9,500 products. Included is the 'Always Available' range – over 3,000 products backed by the Graham pledge that it will always be in stock and delivered within 24 hours, or customers can claim a £10 voucher.
With 285 new products added since January's Green Book, the new trade price list is a valuable resource for professional installers, providing information on a wide range of products from various categories. These include Heating & Spares, Plumbing & Plastics, Bathrooms, Renewables and Tools & Materials. On top of that, the book also provides a full list of Graham branches along with handy UK maps, technical boiler information and manufacturer helpline details.
Ian Kenny, marketing director at Graham, said: "We have an even wider range of products in the latest Green Book and are pleased to welcome the addition of SpeedFit's plastic push-fit systems range. What's more, we've also added to our 'Always Available' offer and are confident that installers will be able to find everything they need on a day to day basis within the range."
For further information visit: www.channelgraham.co.uk
To get a copy of the new Green Book just ask in your local branch or visit: http://www.graham-flippinbooks.co.uk/ to download the PDF.