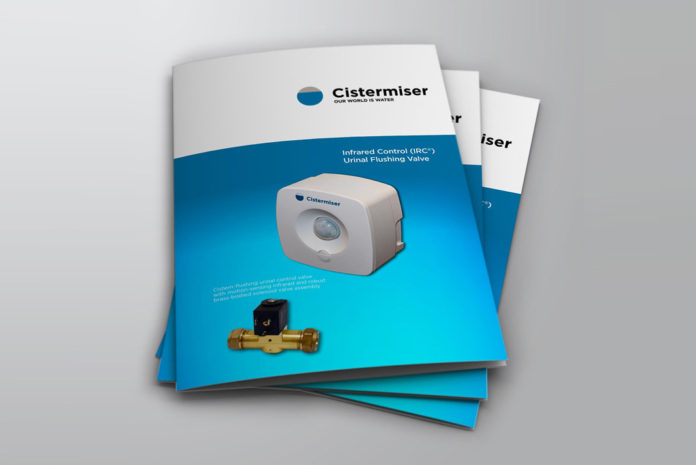 Cistermiser's market-leading IRC infrared urinal flushing control valve is fully detailed in an informative new sales brochure, designed for ease of use by specifiers, installers and merchant counter staff.
Fitted together with a robust and proven brass-bodied solenoid valve assembly, the IRC sensor now features a compact body shape, an economy mode option to provide even greater water savings, a new-style mounting bracket for recessed installations and an improved design which allows clients to replace batteries in convenient fashion by simply removing the front fascia to access the battery compartment.
The IRC employs motion-sensing infrared to automatically control the flushing of cistern-fed urinals, minimise water wastage and ensure compliance with Water Regulations. When the PIR sensor detects movement, the solenoid valve is activated, allowing water into the cistern.
The IRC is WRAS approved and designed with practicality in mind. Communicative green, amber or red LED status alerts guide installers and end users to ensure ease of commissioning, testing and confirmation of water-saving operating mode.