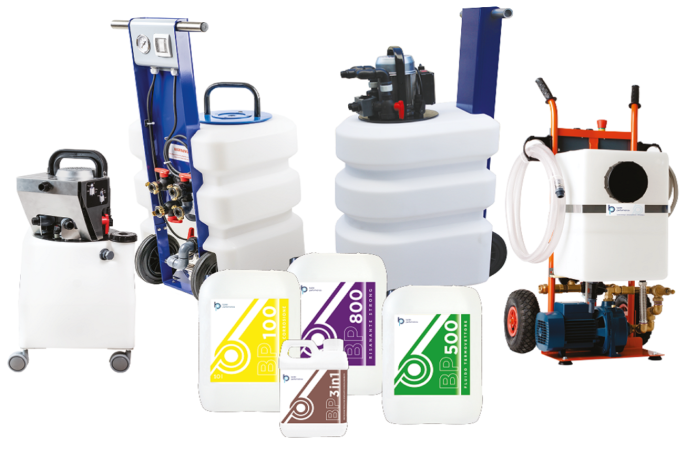 Manta Ecologica is the original Italian Water Purification Manufacturer dedicated to installers, and now for the first time Manta Ecologica presents the Manta Method in the UK. The method encompasses the first integrated solution for starting or improving your business with water purification of heating and cooling systems. It is not just limited to a simple product range, the methodology will help installers improve their income.
Come and see us at the Installer Show 2019, Coventry, booth E155, where we will present to you special offers for our unique products dedicated to installers, including the largest range of descaling and power flushing pumps, chemicals for heating and cooling systems, water analysis kits, dosing units, fireside descalers and much more.
Manta products are to be distributed by our partner in the UK RICO Industrial Services Ltd. They has been operating since 1990 and are centrally located in the UK. Originally a maintenance company servicing cooling & heating tube and pipework, they have now expanded to offer a complete dedicated resource.