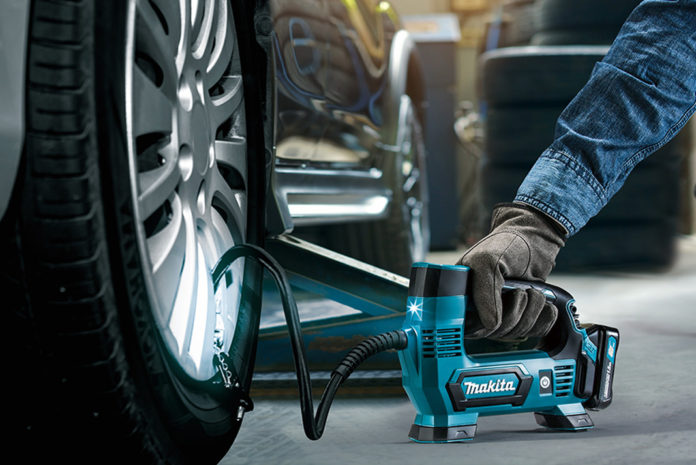 Featuring Makita's CXT technology, Makita's new MP100DZ 12Vmax Inflator is a compact and lightweight tool, ideal for many applications. The Inflator includes a range of accessories and boasts a number of features designed to improve ease of use.
The new MP100DZ has a maximum air pressure of 830kPA (121 PSI) and can discharge as much as 10litres of air per minute, making it a powerful tool suitable for tasks such as inflating vehicle and bicycle tyres, as well as inflatable beds, loungers, sports balls and toys. The tool comes with a range of adaptors, to fit every need – which can be stored in the tool's in-built storage section.
The MP100DZ includes a digital pressure gauge, which can be set to bar or PSI, and an auto-stop function.