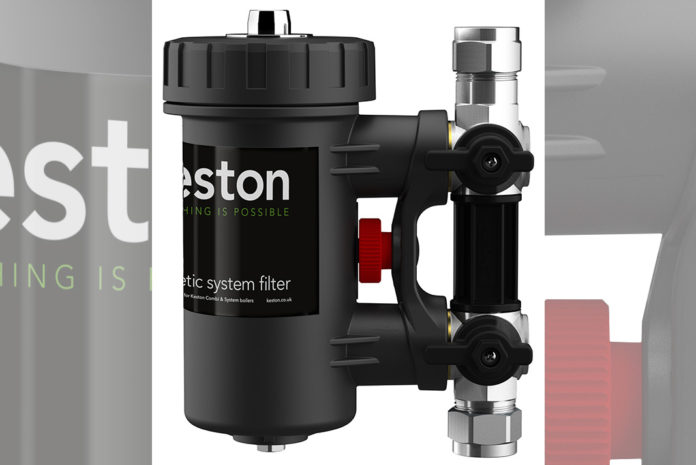 Keston Boilers has announced an improved version of their Keston 22mm System Filter. Developed with market leaders Adey, the 22mm System Filter is for use with Keston Combi and System boilers.
The filter provides protection to heating systems against the damaging effects of magnetite and non-magnetic debris.
Installers will benefit from the System Filter's enhancements as it is equipped with a quick-release trigger. The servicing options have been improved with its design, such as the low profile drain valve, meaning the System Filter can be serviced more efficiently and does not need to be fully removed if required.
Complex installations have been made easier with the System Filter's design, its 360-degree rotational valves accommodating vertical or horizontal pipework flow and it is supplied with quality isolation valves.