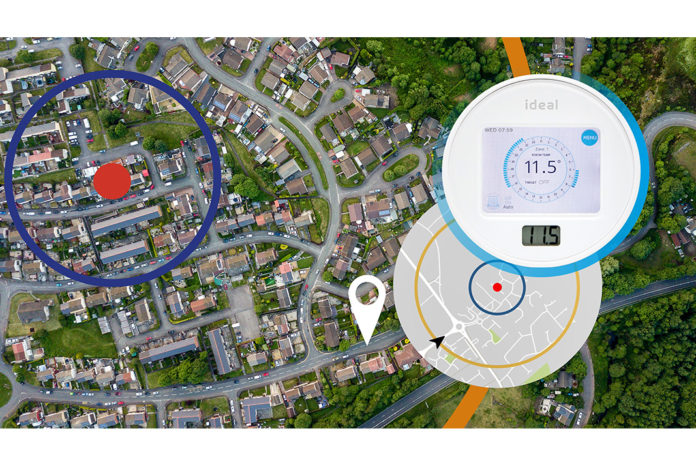 Controlled remotely by the Ideal Touch app, householders using the new geolocation functionality can set a 'home boundary' and an 'away boundary' at chosen distances from their address. When their mobile device crosses either one, the heating will turn on or off accordingly.
Lizzie Wilkinson, head of domestic product management at Ideal Boilers, says: "We're always on the lookout for ways to make people's lives easier – especially those who don't have a fixed schedule and find it difficult to plan their heating around it.
"With geolocation, Touch Connect users simply set their desired temperatures for day and night, and let the technology do the rest. There's no risk of heating an empty home, no need to wait for a cold house to warm up and no need to worry about adjusting the thermostat when they're heading out for the day.
"This additional functionality is an attractive benefit for installers to sell on and helps them tap into the growing appetite for smart home technology in the UK."
Available now, geolocation is the latest in a series of innovations from Ideal Boilers, which most recently includes the introduction of voice activated command services by integrating the Touch Connect with Amazon Alexa.