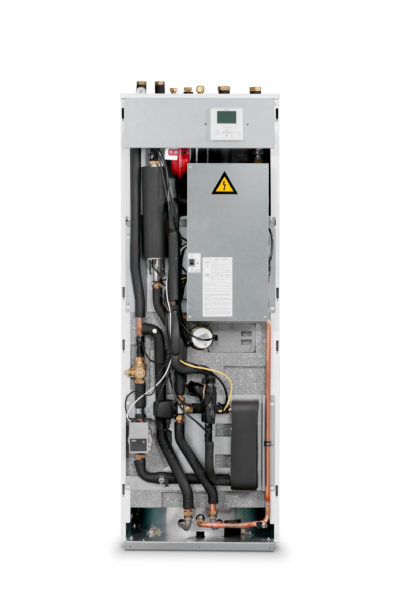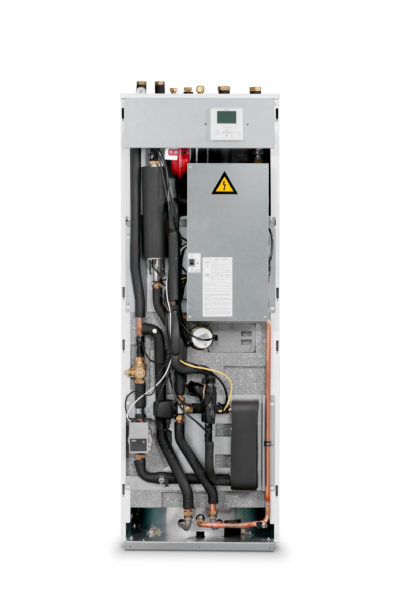 Hitachi's expanded Yutaki air source heat pump product range is one of the widest on the market and is being showcased at HVAC 2016 (part of UK Construction Week) at the NEC from October 18-20 on stand H4/601.
Andy Hooper, UK heating manager, Johnson Controls – Hitachi Air Conditioning Solutions, said: "As a relatively new player in the UK air source heat pumps market, we're excited to be involved in the HVAC 2016 show which brings together thousands of industry professionals in one central venue. We'll be showcasing our full Yutaki range of products and the long-term benefits of heat pumps to an audience who we believe will be key in getting renewable energy sources out into the wider market."
Some of the best seasonal performance figures
Completely redesigned to meet the needs of specifiers, installers and homeowners –and utilising common components, common outdoor units and simplified design to benefit both end users and installers – the extended Yutaki product line-up includes a total of 70 new models which are more compact for small installation spaces and are lighter weight for easier handling. The introduction of common components and controllers, streamlines product training requirements, reduces the need for carrying multiple spares, and lowers installation and maintenance time. Performances have also been improved, with higher COPs, better seasonal efficiencies and higher capacities. All Yutaki models are also supplied with a new Cooling Kit accessory to enable both heating and cooling modes.
Four new models
The Yutaki range comprises four models, Yutaki-S split, high temperature Yutaki-S80, Monobloc Yutaki-M and the new all-in-one Yutaki-SCombi. Hitachi's innovative Yutaki-SCombi integrated solution has been designed specifically for the UK market. The indoor unit has a built-in 200 or 260L stainless steel hot water cylinder, as well as the main hydraulic components such as the pump, filter and back up heater, plus a newly-designed controller. The indoor unit is pre-plumbed and pre-wired, making the installation simpler with less internal space needed.
Single menu for all Yutaki models
A new multi-function wired remote control is common to all Yutaki models – meaning a single menu for all Yutaki products with a dedicated installer view, wizard start up configuration and a more intuitive menu for quick and simple commissioning. The alarm history is also logged to assist engineers with troubleshooting.
All Hitachi's Yutaki air source heat pumps are MCS approved, eligible for the domestic and non-domestic RHI and have domestic hot water (DHW) Legionella Protection and a five-year warranty as standard.