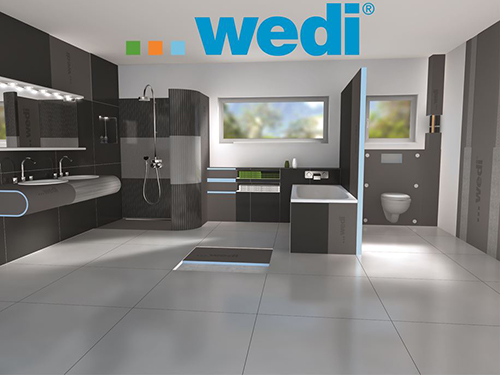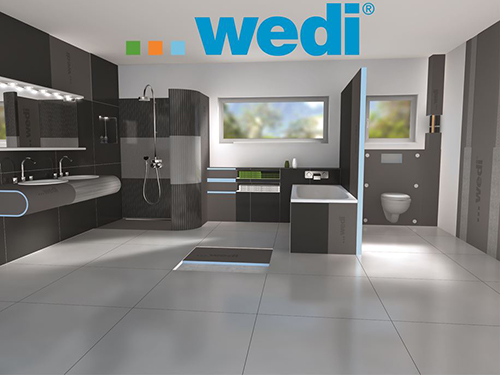 With over 30 years' experience, wedi provides precision engineered complete system solutions for wet environments.
Thanks to its modular design, the co-ordinated wedi components allow for a straightforward, safe and time saving installation.
The core of the wedi system is its base material, the wedi building board. It is said to be one of the most versatile interior building boards in the construction industry today.
Available in a wide range of formats and sizes, from individual sheets to ready-to-fit elements such as prefabricated U&L shape Mensolo pipe-cladding, Bathboard or I-board (for wall hung toilets).
It is suitable for tiling or plastering and can be applied to practically any substrate, including direct bonding onto timber or metal stud frames with the aid of the wedi 610 adhesive and sealant.
These tile backer boards do not only offer waterproofness and thermal insulation, but can also be used to construct partition walls, storage solutions or tailor-made furniture quickly and securely with its standard or flexible versions.