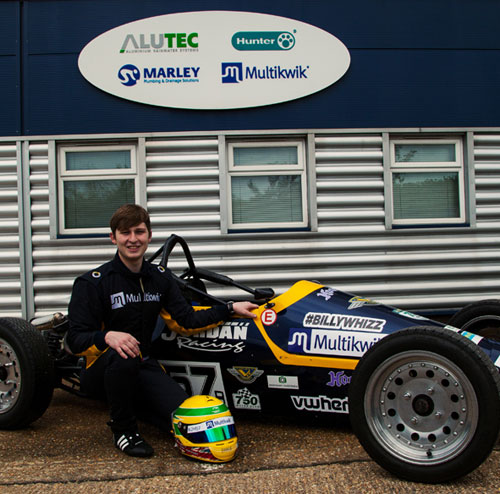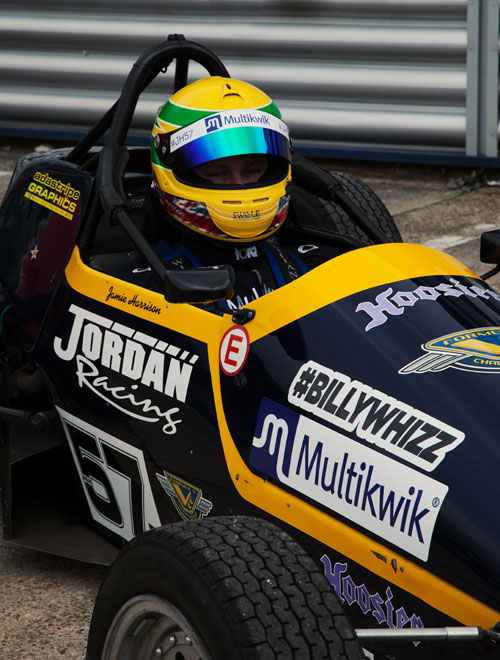 Multikwik is proud to be sponsoring Formula Vee driver, Jamie Harrison, who has won the British Formula Vee Championship in his class B category. The funding he's received has been vital to his success so far and has allowed him to drive ahead in the competition.
The 22-year-old from Kent, who has always been a fan of Formula Vee and Formula One racing, said that he started participating at the age of 14 and would now like to pursue the sport as a long-term career.
Jamie said: "I see the sponsorship from Multikwik as more of a partnership; the money that has been given to me means that I now have an advantage on the track and can get behind the wheel to train regularly, in order to better myself. What's more, I can now also afford to have a team behind me before and during races, which in-turn helps me to place better in competitions."
Samantha Park, marketing manager, said: "We're really pleased to see how much our support has meant to Jamie and how much he's developed over the season."
Thanks to Multikwik's sponsorship, Jamie has regular testing days at his local racetrack and admits that he never stops working towards his long-term goal – to become a Formula One driver.
Jamie concluded: "I can't put into words how much the support from Multikwik means to me. It's so much more than just a logo on a shirt – it's allowing me to really pursue my Formula Vee career."
Jamie triumphed at this year's Formula Vee British Championships, despite a wet and difficult surface to race on. He hopes to continue his racing with Multikwik as his title sponsor.