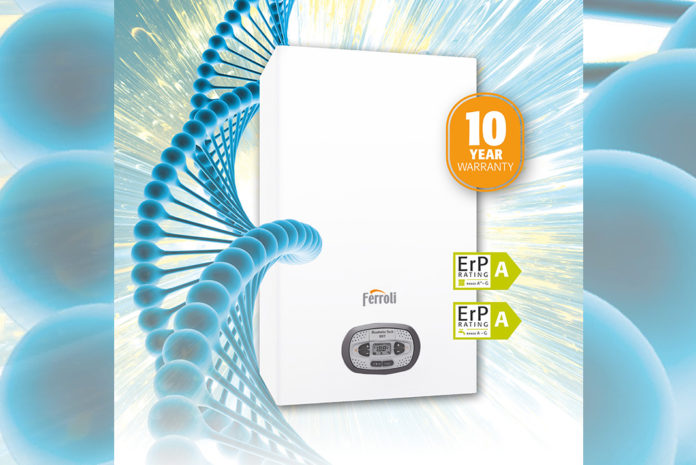 The Bluehelix Tech RRT from the family of Bluehelix domestic boilers is now on sale in the UK and comes with a 10 year warranty as standard to give both installers and customers complete confidence that they have made a wise choice in terms of performance and after care.
The new Bluehelix Tech RRT combi and system boilers offer an impressive range of new technical features that make this boiler one of the most innovative and intelligent models on the market, but at an affordable price.
A key new feature of the Bluehelix is the patented stainless steel Thermobalance heat exchanger which is shaped to ensure increased water flow and improve efficiency, even where water flow is obstructed. This feature makes the boiler perfect for replacement installations that are more prone to producing sediment in the exchanger.
As well as high performance, energy efficiency is a priority for the design of Ferroli's boilers. The Bluehelix is class 6 for NOx emissions, achieves 94% season heating efficiency and the new intelligent gas adaptive combustion system constantly monitors and optimises combustion levels as the gas and flue conditions change.