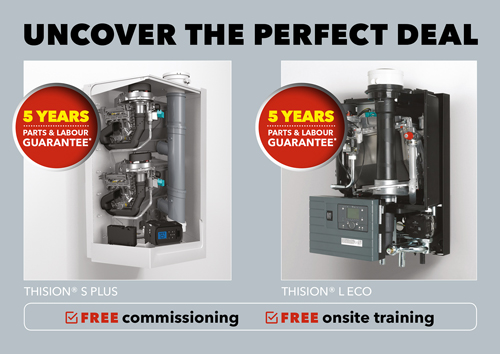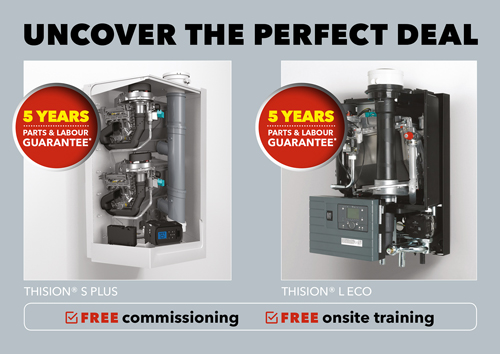 ELCO Heating Solutions has announced a warranty extension to its THISION® S PLUS and THISION® L ECO ranges of light commercial gas condensing boilers.
To coincide with the new extended warranties, ELCO is also offering a limited time contractor offer, which includes free commissioning and free onsite training until January 2019.
Both boilers offer powerful and robust performance, featuring the specialist design principles ELCO is renowned for, including:
Stainless steel heat exchangers with superb efficiencies
Highly efficient combustion technology for class-leading NOx emissions
Lightweight and robust designs for easy installation and maintenance
THISION® S Plus is available in three models: 34kW, 45kW and 53kW – each of which has a A/A+ energy efficiency rating, making them perfect for a variety of new and replacement projects. The compact units (measuring 680mm (h) x 385mm (d) with widths between 500mm and 660mm) have been designed for simple installation and maintenance, with the control board mounted on a hinge-open enclosure.
The THISION® L ECO boiler is available in three outputs from 70kW to 120kW, with each version utilising state-of-the-art design to produce a class-leading unit. The boiler can be cascaded up to 1,100kW with a robust stainless steel heat exchanger providing long term performance and efficiency. A built in flue non-return valve, modulating pump and on-board cascade controls also ensure this boiler is a practical fit for a wide range of commercial applications.