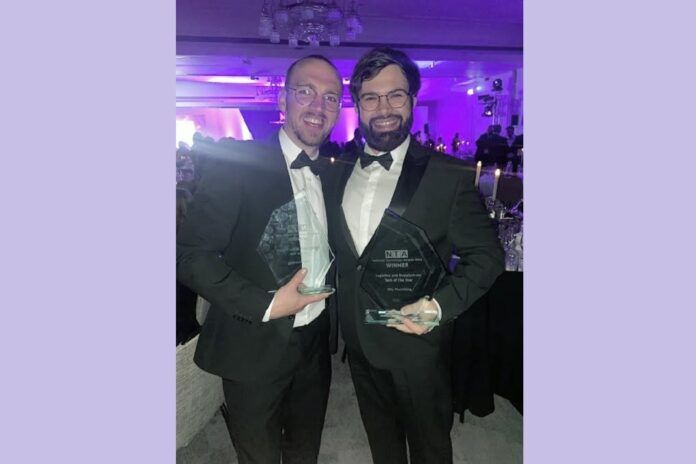 City Plumbing has scooped Logistics and Supply Chain Tech of the Year and Energy and Utilities Project of the Year at the National Technology Awards 2023.
This year's winners were announced in a ceremony at the Marriott Hotel on Grosvenor Square, London, on 25 May.
Now in its seventh year and organised by National Technology, the awards celebrate innovation and excellence in technology projects across both the commercial and public sectors.
City Plumbing won both Supply Chain Tech of the Year and Energy and Utilities Project of the Year for its new Stock Star application. The app was developed with partner British Gas, which provides energy maintenance and installation services to over nine million residences nationwide.
Stock Star is a stock management and automation platform that reduces time and resources spent on stocktaking and inventory planning, while ensuring stock levels are appropriate for a company's needs.
Dave Carter, deployment partner at British Gas, said: "The Stock Star app allows our workforce to access real time stock availability – reducing branch wait times and multiple phone calls. Ultimately, it's helping us respond to customer demand at a greater pace!
"This technology has also allowed us to reassess our existing parts ordering process and remove unnecessary steps. We now have over 4,000 users trained on the app thanks to its user-friendly design and functionality catered for all levels of capability."
Dave Griggs, managing director of spares and services at Highbourne Group, added: "Since we launched Stock Star, we have continued to develop the functionality to create a market leading service that is now helping City Plumbing to attract and win new customers, as well as improving efficiency with existing customers who want to improve their business through partnering with City Plumbing for their supply chain requirements."
Mark Trevorrow, chief information and digital officer at Highbourne Group, said: "Stock Star was nine months in the making and our team worked exceptionally hard with British Gas to develop a platform that could make a real difference to businesses operating in the face of increased costs and decreased customer spending.
"We are delighted to win not just one, but two National Technology Awards. To be recognised by such a prestigious award scheme feels fantastic and a credit to our team. I'd like to say a big thank you to everyone involved."