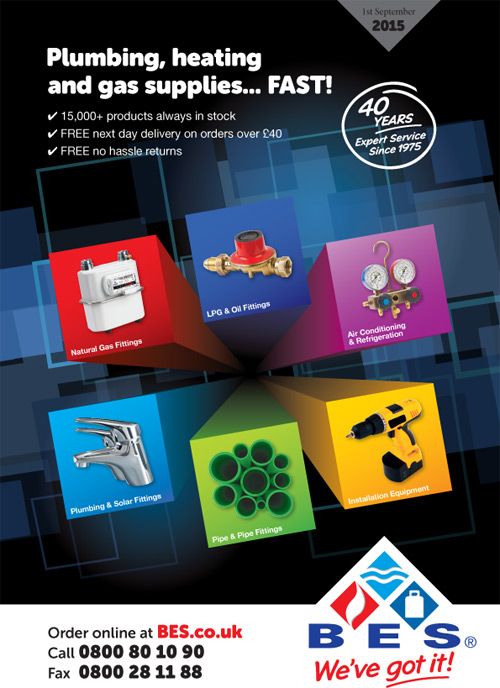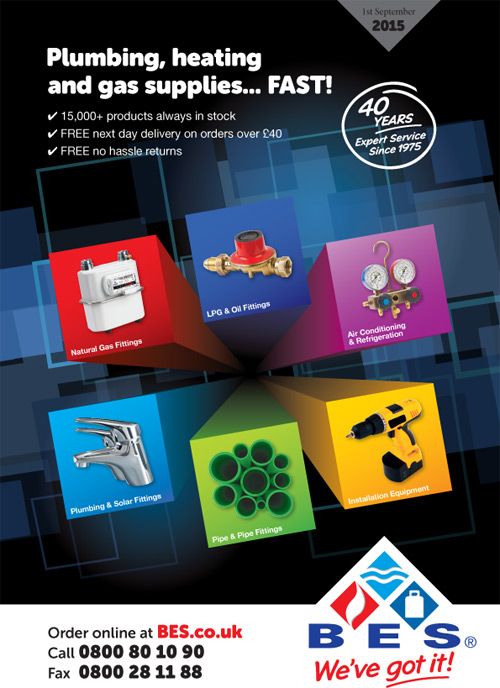 BES, the mail order specialist and 'one stop shop' within the plumbing, heating and gas supply industry, has launched its new and improved catalogue.
John Quigley, marketing manager for BES, said: "The launch of our new catalogue is always very exciting. This year it is even more special as it marks 40 years of delivering 'expert service', something we are very proud of. Customer feedback is important to BES and so we have further improved our depth and breadth of products."
BES prides itself on rapid selection and dispatch, with over 15,000 product lines available 'next day' to plumbing and heating engineers from its 77,000 square foot 'state of the art' warehouse in Birmingham.
John continued: "Even though we have added even more products to our range, our delivery service maintains superb standards. For instance if you order by 6pm in Aberdeen, you will get it next day! What's more if you spend over £40 delivery is free. For over 40 years our customers have relied on us to deliver excellence, which is why the BES catalogue is the essential 'must have' tool to own."
The new catalogue can be requested by calling: 0800 80 10 90 or at: www.bes.co.uk