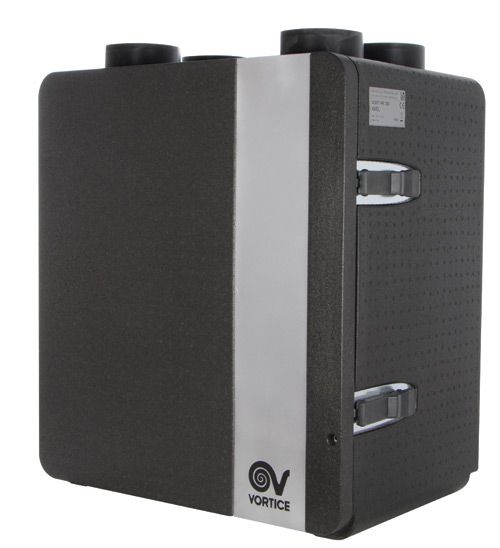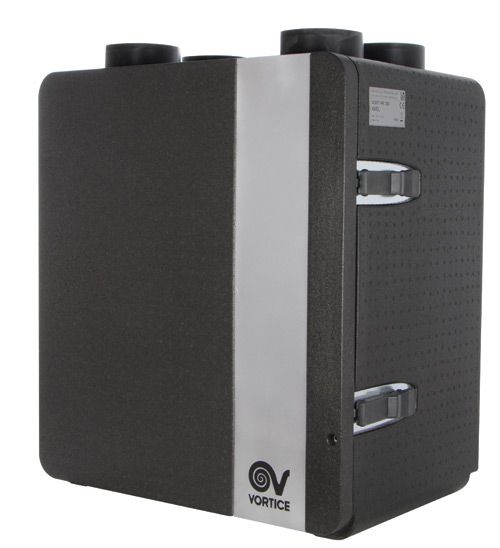 Vortice has launched a new heat recovery unit, the Vort HR350 Avel, designed for houses with up to seven wet rooms. This brings another SAP Appendix Q eligible MVHR unit to the Vortice family of energy efficient ventilation heat recovery products, adding to the Vort Prometeo HR400 and the Vort HR200 Evo.
The new heat recovery unit has a 100% fully filtered summer bypass with optional timed manual activation, which constantly maintains healthy indoor air quality for residents. The unit offers a very low decibel rating which ensures quiet operation within the home. The HR350 Avel has a removable hinged access door for easy installation and maintenance and is suitable for vertical mounting. The more appropriate size of unit makes it ideal for the larger family house.
Vortice general manager, Kevin Hippey, said: "Heat recovery units play such an important part in energy efficiency for all new builds, therefore, this is an area where we have been investing significant time in product development. Expect to see more heat recovery systems from Vortice later on in the year."
The HR350 Avel is controlled by a wired LCD electronic controller which displays the unit's status. It has integrated frost protection and easily accessible G3 filters as standard (optional F5 filters available).