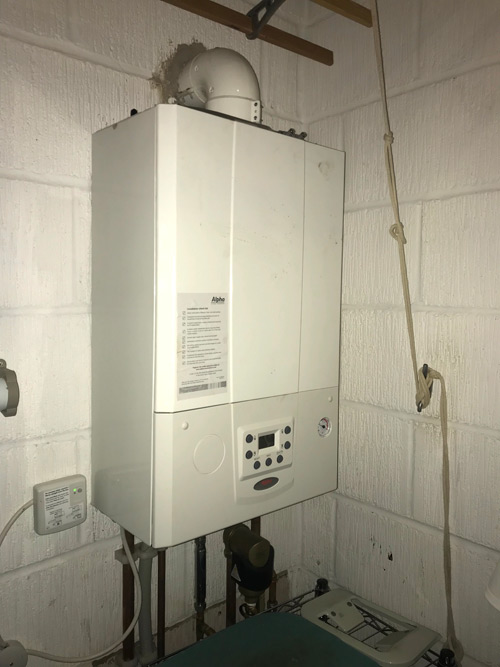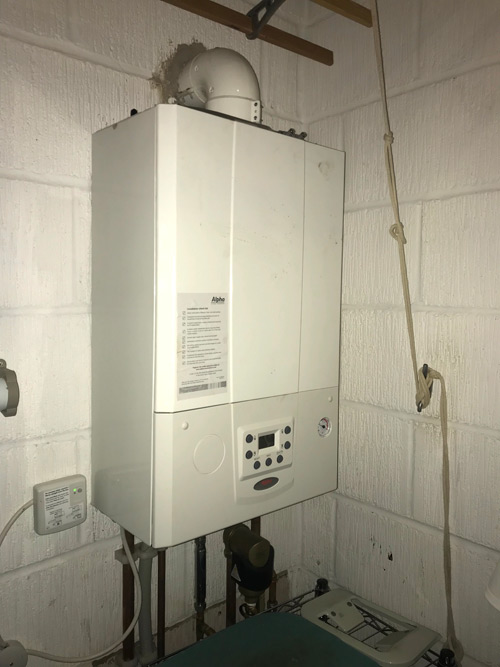 When a busy family of six based in Buckinghamshire needed to upgrade their boiler, improving efficiency and performance was key. As a result, Alpha Heating Innovation's E-Tec combi boiler was specified.
The Tadman's old boiler was over 20 years old and had become inefficient, especially the flow rate of the hot water. To overcome this, Gavin Tadman appointed PJ Heating Ltd to conduct a survey and make suggestions for a new heating system that could also save space for storage purposes.
He was advised that the shower pump had broken and rather than replacing the pump and using the mains water, it could be more efficient to upgrade to a combi boiler. Knowing the reputation Alpha has for energy efficiency, Gavin selected the new E-Tec model, with PJ Heating Ltd recommending the 33Kwh output to comfortably meet his home's hot water demands. This was an important factor to consider, because the family also has plans to install a new shower in the future.
Capable of delivering up to 14.1 litres of water per minute, the E-Tec was perfectly positioned for the heating and hot water demands of the Tadman household. The wide waterways within the heat exchanger and a high efficiency Grundfos pump means that the mains water is warmed up quickly for constant delivery of hot water. For smaller properties, a 28kW output is also available, making this model an ideal choice for both small and medium sized homes.
Due to it also being a compact model, installers will find it is easily installed within small spaces, such as a kitchen cupboard. It's also great for straightforward maintenance as it can be accessed from the front, allowing for quick and efficient servicing. Finally, the E-Tec has been designed so that the homeowner can easily operate it by having a backlit LCD display and push button controls.
In addition, the E-Tec boiler has a Class 6 NOx rating, meaning it has exceptionally low emissions of harmful nitrogen oxides that pollute the air. Plus, it is Opentherm compatible, making it an ideal partner for use with the very latest in energy saving controls.
Gavin said: "We've already noticed a difference since the new boiler was installed, even though it was only a few weeks ago. We don't have to worry about the hot water running out when everyone needs a shower in the mornings and we expect it will have a positive impact on our energy bills, too. One of the other benefits is how compact the boiler is, freeing up space for extra storage."
For more information, please visit www.alpha-innovation.co.uk