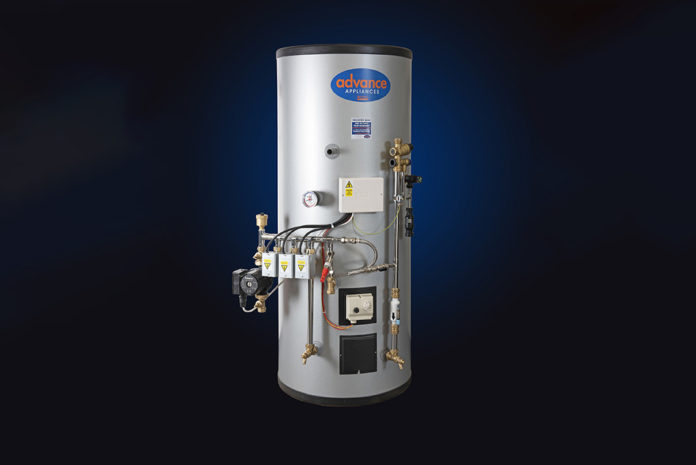 The new range of unvented stainless steel cylinders from Advance Appliances provide main pressure hot water and provide an alternative method to heating using air gap technology featuring a patented device to maintain the air bubble in the cylinder. Due to the air gap being self-sustaining there is no need to pump up an expansion vessel every year, which means annual servicing times can be reduced.
Fitted with a pre-plumbed pre-wired S plan arrangement with two heating zones for easy, flexible installation as well as offering full three bar pressure, resulting in a greater flow rate.
The units are WRAS approved and come fitted with G3 unvented kit in addition to the pre-wired S plan and all essential components including an A rated pump.