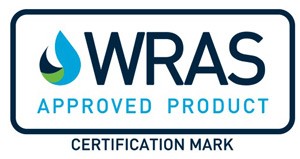 How can a retail outlet sell a product that can't be legally installed and criminalises the installer?
Plumbing systems fed with water from the public mains come under the Water Supply (Water Fittings) Regulations or the Scottish equivalent (the 'regulations'). These regulations apply to all water fittings, pipes and plumbed-in domestic or industrial water-using appliances.
Water fittings must be 'of an appropriate quality and standard' to prevent waste or contamination of drinking water. Problems arise, for example, if backflow prevention devices fail to work or a WC inlet valve leaks. A fitting made from unsuitable materials can contaminate water by dissolving metals or encouraging microbial growth to give an unpleasant taste or odour, or cause ill health.

Why use WRAS approved products
Selling a fitting which is illegal to install isn't against the regulations, which makes it the installer's duty to ensure that water fittings comply.
The best way to tell if the product complies is to use WRAS (Water Regulations Advisory Scheme) Approved Products, because these have been tested by independent laboratories and endorsed by the water suppliers.
Before starting an installation, by law the installer needs the water supplier's consent for the proposed work. In certain circumstances, an Approved Contractors such as those who are members of the WaterSafe Installers' Scheme, are not required to get prior consent from the water supplier.
The water supplier checks whether proposed fittings comply and could check on-site during installation. Using approved products ensures rapid acceptance by the water supplier's inspector. Also, if the installer is WaterSafe Recognised the water company has assurance that the job will be done right using appropriate products which are installed in a 'workmanlike manner'.
When you're buying or installing water fittings, look for the Approved Product logo.
Details of all currently approved products and their unique approval numbers are listed in the Water Fittings and Materials Directory free-of-charge at: www.wras.co.uk/search/products/.

IRNs – Right fitting and place
To ensure WRAS Approved Products suit different installation locations, follow the Installation Requirements and Notes (IRNs) given for each product in the Directory. Failure to do so will invalidate the product's approval.
By choosing WRAS Approved products and following the IRNs, installers can be reassured that the fittings they install meet the regulations.
For further information, log on to: www.wras.co.uk, www.watersafe.org.uk or call: 0333 207 9030.