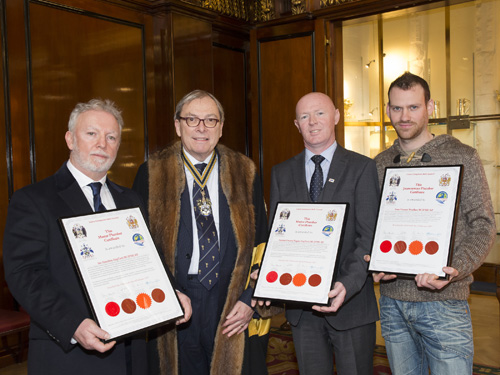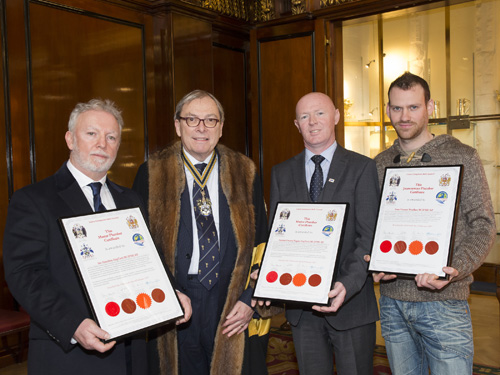 Three members of the Chartered Institute of Plumbing and Heating Engineering received awards at a presentation ceremony in London on February 13, organised by the Livery Companies Skill Council. The event took place at Merchant Taylors' Hall and Alderman Dr Andrew Parmley, Lord Mayor of London, presented candidates with their certificates.
Ian Hamilton EngTech MCIPHE RP and Nathan Napier EngTech MCIPHE RP were each presented with a Master Plumber Certificate, and Sean Woollam MCIPHE RP received the Journeyman Certificate.
Around 120 people attended ceremony, which had representatives from eight Livery Companies.