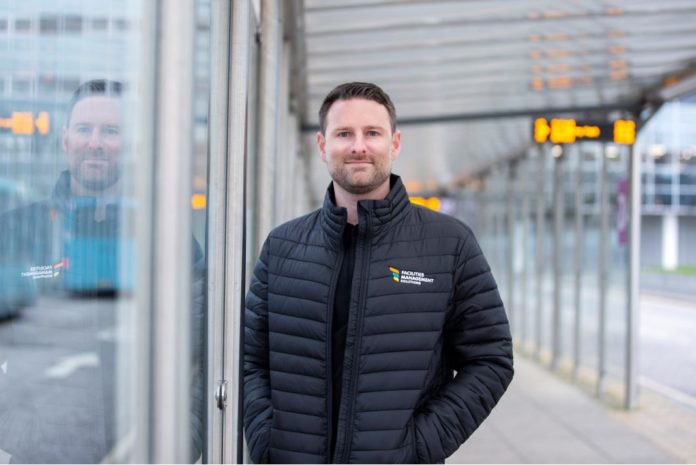 Five years after first meeting his new boss, Dan Cole has been announced as the operations manager of Facilities Management Solutions, a Milton Keynes based business which was launched in January this year.
FMS is the sister company to the long-established Plumbing and Gas Solutions.
Dan first met Carl Yeomanson, the owner of both businesses, in 2016 when he worked at MK Dons as its corporate partnership manager.
They crossed paths again a few years later when Dan was in his most recent role.
Dan said: "I have spent time with Carl and operations director Chris socially over the last couple of years and we just clicked and have become good friends. The opportunity came up to join them and help launch Facilities Management Solutions this New Year. I couldn't resist the challenge.
"I'm about a month in and am already loving it. Every day is different – a mix of being on site, meeting clients and sub-contractors and returning to the office to prepare quotes and deal with queries.
"Building and managing relationships with clients has been an important part in all previous roles.  People need to be able to trust you and I never like letting people down, so I think this goes a long way when you are providing a service."