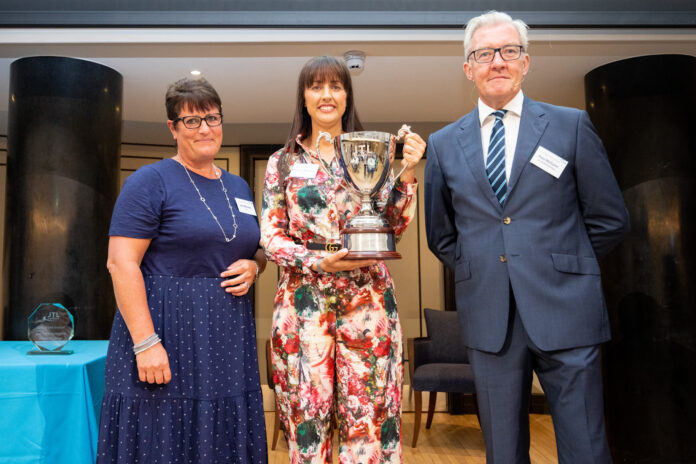 Training provider JTL has named Tommy Rice, Alex Jolley and Michelle Robinson as its winners in this year's National Apprentice of the Year awards.
The awards took place at The Victory Services Club in London on the 20th July.
As the recipient of JTL's National Apprentice of the Year Award 2022, Michelle, pictured, was presented with the winner's silver cup, and £1000 cheque from JTL. Tommy, meanwhile, received a voucher from UK Plumbing Services Limited, whilst Edmundson Electrical donated a Megger multi-function tester for Alex. All three also received engraved glass trophies.
Paul McGuire, interim chief executive at JTL, said: "Our awards are a great opportunity to recognise the excellence of our top apprentices and it's been a pleasure getting to learn about the experiences of Michelle, Tommy and Alex, as well as the other finalists as part of this process. Our apprentices and their experiences will always be at the heart of this company, and that is exactly what makes these award ceremonies so exciting.
"We treat these events as an opportunity to emphasise the unique nature of each apprentice's journey and the many routes which can bring about triumphs like today. I wish the very best to each and every one of our finalists, and I am sure they will excel at whatever comes next for them."