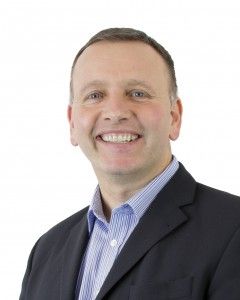 Mike Harvey has been promoted to the position of training and technical support manager with HETAS. Mike joined HETAS two years ago as installer services support manager and has been responsible for the HETAS technical helpline. He has over 20 years' experience in the heating industry, having previously worked as an installer and then a college lecturer.
HETAS recently updated its range of solid fuel and biomass training courses, which now feature new modular formats along with improved theory and practical assessments. The launch of the domestic Renewable Heat Incentive has increased demand for HETAS training, particularly for its biomass course. Last year there was a 40% increase in the number of candidates attending HETAS training courses compared to the previous 12 months.
New legislation introduced last year means that anyone registered with a competent person scheme must have up to date training qualifications. That means they must have attended a training course within the last five years, and refresher training is now proving popular. In total, there are 20 HETAS approved training centres in the UK and Ireland, with plans already in place for more centres in the UK and Ireland to meet demand.