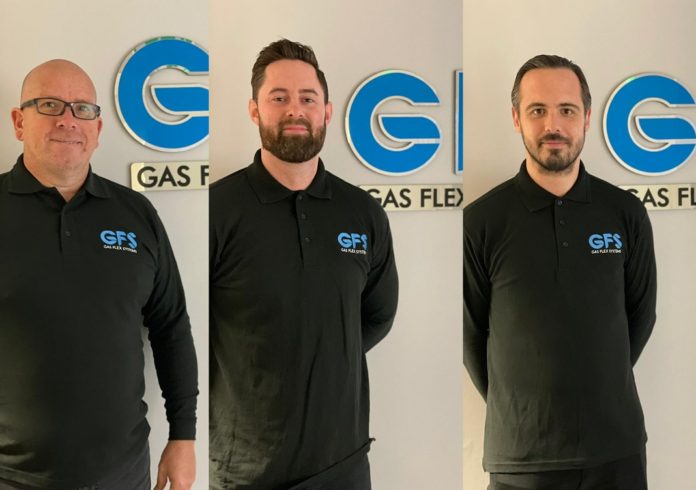 GFS has appointed a new sales director and two new technical sales managers.
The firm's new sales director, Andy Carpenter will bring a wealth of experience to his new role while Miles Errington and Dan Gilmore will be joining as technical sales managers.
All three are tasked with promoting and growing GFS CSST into the UK market.
Andy Carpenter, whose previous role as managing director for the past eight years, was instrumental in launching and creating a successful business into the UK and European construction sector. He will be using his extensive experience to lead the CSST sales team.
Miles Errington also joined GFS from a competitor and will bring his expertise in CSST to his new role covering London and the South West. He will be responsible for obtaining specification for GFS CSST, delivering training and technical support to contractors, installers, consultants, and merchants. Miles will also be one of GFS's representatives at all future trade shows.
Dan Gilmore joins his colleague Miles at GFS to also become a technical sales manager for London and the South East. Dan will also be offering the full complement of support to all aspects of ensuring a safe and seamless experience of using GFS products to all his customers.