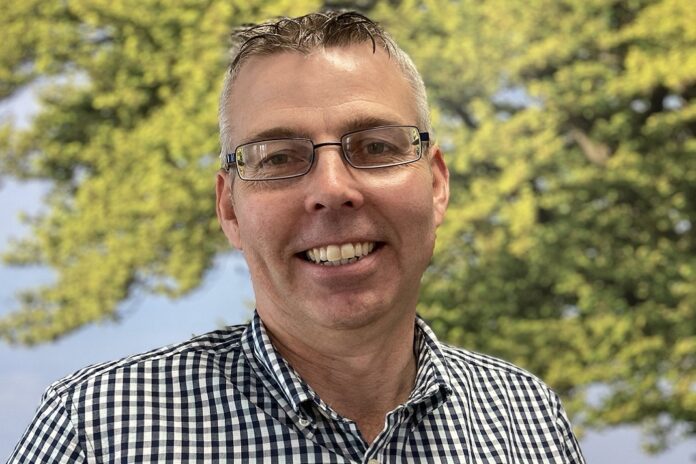 ELCO Heating Solutions has appointed Andy Madden as the area sales manager for the East Anglia region.
Reporting to Andreea Manoiu, Andy is based in the Norwich area and is to be responsible for presenting CPDs to ELCO's core customer base, as well as encouraging them to use the company's Hybrid Systems Wizard. This is in addition to driving specifications of ELCO's commercial heat pumps, high efficiency boilers, network heating units and hot water products.
Andy joins ELCO having worked in the commercial heating and hot water sector since 2008, while he spent the 12 years prior to that working as an aircraft propulsion technician for the RAF.
Andy said: "I'm looking to forward to selling ELCO's excellent range of heating products in the East Anglia area, not to mention raising the company's profile while maximising the huge potential of ELCO commercial boilers and commercial heat pumps among new and existing customers. In the modern era of sustainability, I can see hybrid systems being installed on many more projects than before, especially in light of important environmental reduction targets and recent fluctuations in fuel prices.
"These are exciting times for our industry and I'm looking forward to ELCO's highly efficient heat pumps being fitted in a wide range of commercial applications, especially schools and care homes. I also see hybrid systems playing an important role, providing they are thoughtfully designed and incorporate high quality products; fortunately, ELCO's excellent Hybrid Systems Wizard really helps identify the best performing, highest efficiency products for commercial properties."