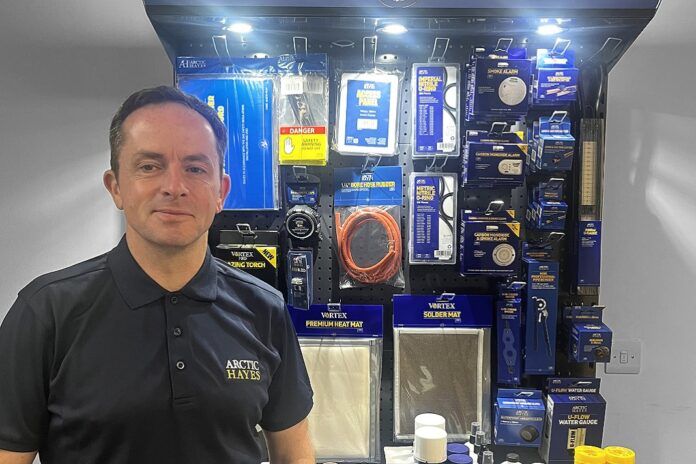 Arctic Hayes has hired Richard Musgrave as marketing manager and Emma Telfer as business support manager.
According to a statement, Richard's role will be pivotal in creating and innovative marketing campaigns, fortifying the company's market presence and engaging with plumbing professionals nationwide. Richard's experience includes product management and retail roles at Arco, Willberby, Stephenson and Wren Kitchens.
Emma's primary focus will be on improving operations, enhancing customer experiences and streamlining internal processes to support Arctic Hayes' ongoing growth. Emma's experience includes office management positions at Aston Chambers, Infinity Works and Core Consulting.
Lee Parsons, CEO at Arctic Hayes, said: "We are delighted to expand the team with Richard and Emma. These appointments enable us to better meet the needs of our customers while maintaining our commitment to delivering high-quality products and exceptional service.
"Richard's marketing expertise and Emma's operational acumen will undoubtedly contribute to our continued success in the plumbing industry."