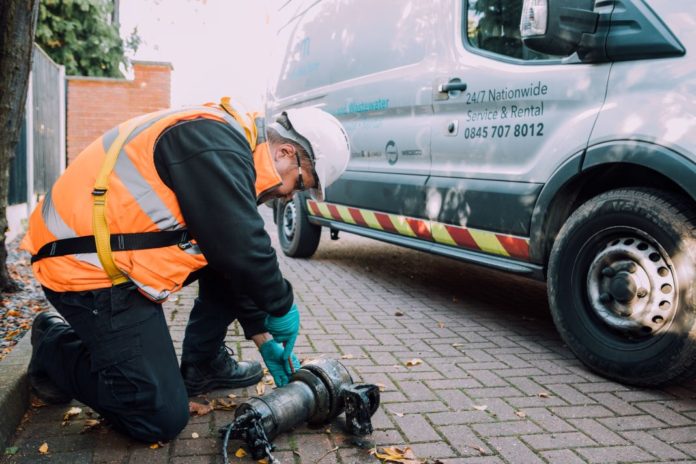 Xylem is urging housebuilders and developers to further analyse the Sewers for Adoption process, which may be unnecessarily costing them thousands.
With the introduction of Sewers for Adoption 8 later this year, Xylem is urging housebuilders and developers to further analyse the Sewers for Adoption process, which may be unnecessarily costing them thousands of pounds in outstanding bonds.
The new Sewers for Adoption 8 will, for the first time, provide guidance on most types of sustainable drainage system (SuDS) components that can be adopted by water and sewerage companies, and may also include flood risk performance standards. However, a part of the existing legislation pertaining to pump station design may continue to cost developers and housebuilders thousands of pounds, due to a knowledge gap.
This knowledge gap concerns Section 104 of the Water Industry Act (1991), or S104, and its use in conjunction with the seventh edition of Sewers for Adoption (SFA7). Specifically, it can be found within the legal agreement between the developer and water company, stating that sewers will be built to an agreed standard before adoption by the water company. The legal agreement includes strict requirements around pumping station design, which, if misunderstood, can lead to extensive, unseen costs.
To explain, the water company receives a S104 design submission from the developer containing pumping station designs and calculations drawn up by a specialist contractor, such as Xylem. This must be approved by the water company before building commences, who then test the finished pumping station during a maintenance and monitoring period of around three months.
If the station performs to a satisfactory level during this time, the water company then adopts the sewer from the developer. To ensure the work is completed to a good standard, the developer typically supplies a bond of significant value at the beginning of this process that is only released following adoption.
Issues arise when the developer is unaware of this process and begins building work without official approval from the water company. This approval is important as anything installed without it can potentially be refused by the water company, leaving the developers with the costs of rectifying any refused work. Furthermore, this refusal can result in extended monitoring periods, leaving the developer unable to recover their bond while remaining liable for servicing and maintenance costs during this time.
With these increasing costs in mind, Xylem recommends that developers not rush ahead to installation as soon as the specialist contractor has submitted their proposed pumping system design. Instead, they should stay in close contact with the water company and designer to work through any concerns quickly and receive a full S104 agreement.
Crucially, this installation should also include the implementing specialised control system and monitoring out-station, as specified with SFA7. Bearing in mind that the entire sewer adoption process can take between six months to two years, monitoring performance and remedying any issues in this time is crucial. Installing this telemetry equipment will also limit the potential for faults during the monitoring period, allowing for a quicker return of the developer's bond and lower maintenance costs.