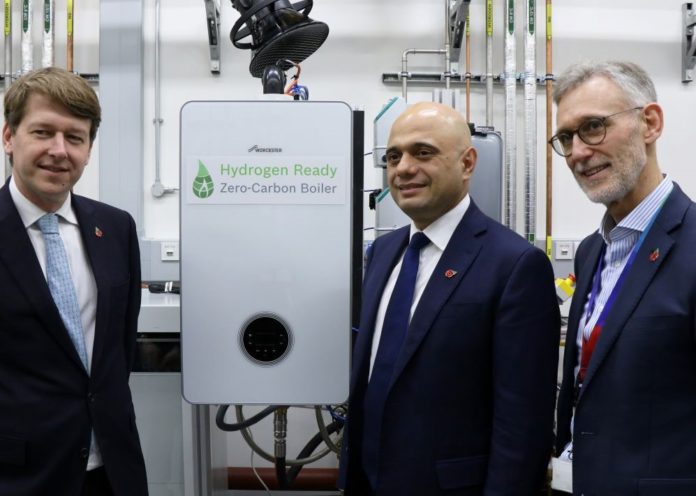 MPs have been shown Worcester Bosch's new 'clean gas development lab' and saw at first hand the company's first hydrogen-ready boiler.
The Chancellor of the Exchequer Sajid Javid visited the manufacturing plant in Worcester last week, along with with Worcester constituency MP Robin Walker.
Worcester Bosch believes the hydrogen boiler is a viable solution towards achieving the UK's net zero carbon targets by 2050. The boiler can run on natural gas until a future conversion of the gas grid to hydrogen.
Martyn Bridges, director of technical communication and product management at Worcester Bosch, said: "The development of hydrogen fired boilers will mean millions of existing heating systems in our homes can be saved, rather than the entire system needing to be replaced if alternative technologies such as heat pumps were installed.
"Millions of homes currently use a combi boiler system and if converted to hydrogen they would be able to continue to do so without the need for a new hot water storage cylinder."