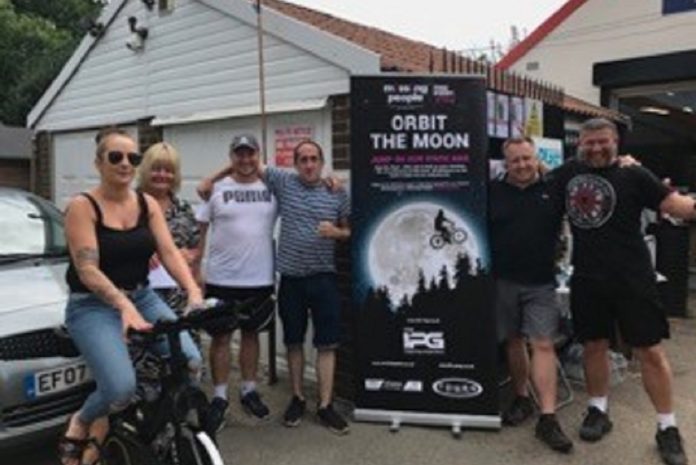 IPG members from across its extensive UK network participated in an astronomical fundraising challenge last month.
In honour of The IPG's partnered charity, Missing People #findeverychild, The IPG's quest, through the help of their members, was to collectively cycle the circumference of the moon – an impressive 10,921km – to raise funds to help the cause in bringing missing children home to their families or to a safe place.
Justin Protheroe, director of WMI Simpsons said: "I wanted to take part in Orbit the Moon because as a proud member of The IPG it is important that we all support our group charity partner 'Missing People' to help find every child. Many voices are better than one and it is a fantastic charity that really goes above and beyond to bring these children back home or to a place of safety. My team and I are living and breathing this ride every minute of the day this week."
Stewart Corby, trades counter sales at WMI Simpsons, said: "It's very rewarding to work for a company that cares about their local community and their staff. By jumping on the bike this week, it's nice to know that we are doing our bit to help this worthwhile charity."
The week-long expedition saw the members' local communities coming together and thriving, supporting their resident independent and fuelling the local economy. New and existing customers were all systems go and keen for their turn to clock up some miles.
A prize will be awarded to the member store that has cycled the most miles at The IPG's 2019 conference on 20 September 2019, which takes place at the National Space Centre in Leicester.