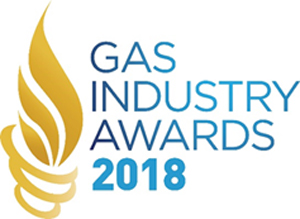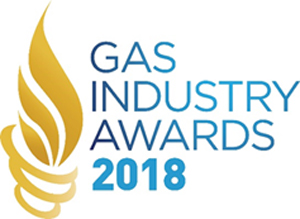 The 2018 Gas Industry Awards, organised by the Energy and Utilities Alliance (EUA) and Institution of Gas Engineers and Managers (IGEM), were presented at a lunchtime awards ceremony in London's Park Lane Hilton on 15 May. Thirteen awards were presented on the day, including a special award for Apprentice of the Year in recognition of the government's Year of the Engineer campaign designed to inspire the next generation to pursue a career in engineering.
The winners were:
Manager of the Year – Wez Little, Synthotech
Engineer of the Year – John White, Synthotech
Young Person's Achievement Award – Andy Lewis, Cadent
Safety – Balfour Beatty for GDSP loss time injury record
Energy Efficiency Award – Wales & West Utilities
Innovation Project
Technology for compliance delivered by Taunton Deane Borough Council in partnership with Gas Tag
Customer Service – Hannah Moseley, British Gas
Innovation Product
M1 live mains replacement inspection crawler system developed by ULC Robotics and tRIIO in partnership with Cadent
Leadership – Joanne Giles, Cadent
Company of the Year – Wales & West Utilities
Apprentice of the Year – John Brady, SGN
Special Recognition Award – Adrian McConnell, Gas Safety Trust
Outstanding Achievement Award – Chris Clarke, Wales & West Utilities
The event was hosted by former royal correspondent, journalist and television presenter, Jennie Bond, with a key note speech from Rachel Reeves, chair of the Business, Energy and Industrial Strategy Select Committee.
Mike Foster, chief executive of EUA, said: "The calibre of nominations this year was extremely high – the gas industry boasts some of the UK's most talented people and innovative companies, so winning is a huge honour. "
Sheila Lauchlan, president of IGEM, said: "The entrants have excelled in demonstrating their professionalism and ingenuity. Having deliberated over the nearly 100 nominees made to these prestigious awards, it was fantastic to be able to celebrate the achievements of the winners at the event. It also provided the opportunity to celebrate the work that so many within the industry are doing which enables the gas network to be at the forefront of addressing the energy trilemma."