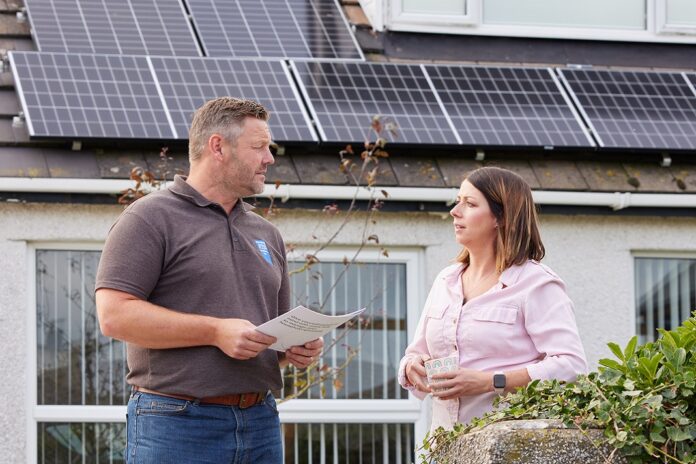 The latest data from Microgeneration Certification Scheme (MCS) shows that the number of small-scale renewable installations in homes and businesses in Wales in April saw the nation secure the highest uptake in the UK.
In recent years, Scotland has held on to the top spot as the UK nation with the highest proportion of installations per household. As Welsh homeowners continue to invest in greener energy amidst the cost-of-living-crisis, they have overtaken Scotland in the league tables for the first time since 2021.
Scotland has roughly double the number of households as Wales, so although Wales has a smaller total installation count, there are more houses with installations according to MCS and housing data.
By the end of April 2023, all-time installation volumes reached 178,758 for Scotland and 97,537 for Wales. Using housing data from the Office of National Statistics (ONS) to compare uptake volumes, Wales has 7.24% of homes with installations against Scotland's 7.23%. England is third with 1,261,503 and Northern Ireland is fourth with 31,421.
Homeowner Sian Griffith, who has purchased solar panels, said: "It made perfect sense to have the panels fitted once the surveyor had explained how they worked, and that my south-facing roof was an ideal location for them. The installation company provided instructions on how to make the most of the panels by doing as many electricity-hungry activities, such as clothes washing, during the day when the panels were generating at their peak."
Ian Rippin, CEO at MCS, added: "It's promising to see Wales perform so well in our latest data release as it highlights that more Welsh homeowners are not only looking to decarbonise their homes, but also that they are conscious about the installation quality they receive to maximise efficiency. For consumers like Sian, solar panels will lead to long-term cost savings.
"Solar PV continues to be the most popular technology type in Wales and across the UK, but heat pump installers are also seeing further uptake each month, and demand is gaining momentum for low-carbon heating, especially since the Boiler Upgrade Scheme was extended to 2028."