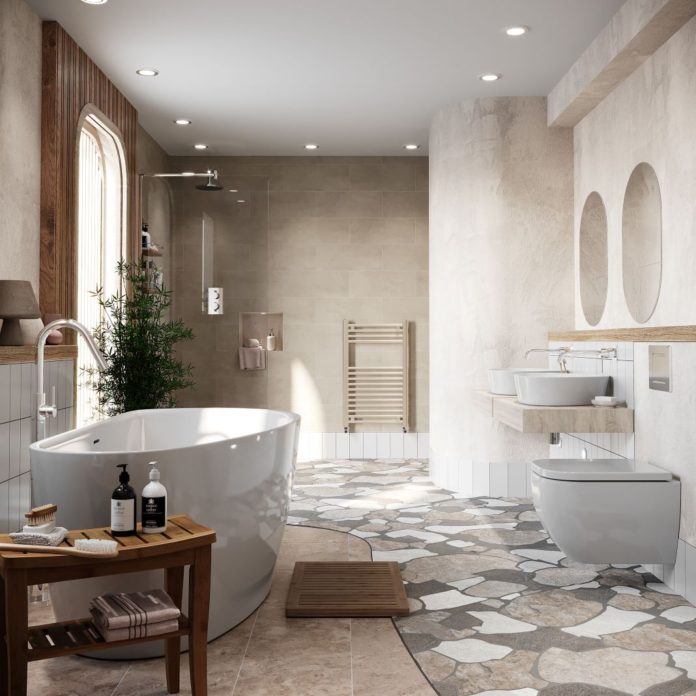 Online bathroom retailer Victoria Plum has announced that its sales rose by a record 46% to £103m for the year ended 28 February 2021.
The Doncaster, South Yorkshire, headquartered business saw its earnings increase by 115% to £4.5m. Over the same period, the company grew its headcount from 349 to 398.
Just over a year ago, the company was acquired by Leeds-based private equity fund Endless. It launched a bathroom design and installation service in 2020, and took the decision last year for all its staff to permanently work remotely. The only exceptions to this are the teams working in the company's 275,000 sq ft distribution facility in Doncaster and across its delivery network.
Victoria Plum chief executive Paul McClenaghan said: "We have an ambitious growth strategy, highly capable people throughout the company and a collective determination to further accelerate our rate of expansion. These latest record results validate our approach and provide us with the platform to progress our plans at pace.
"Elements of our results have benefitted from the speeding up of the structural shift to online retail throughout 2020. However, we were constantly evolving Victoria Plum as a pure play online retailer long before last year's events happened and will continue to do so."
Compared to the previous financial year, Victoria Plum's website users increased by 165% to 23.2m.
Paul added: "We are confident that we will continue to grow at speed. Our market fundamentals are strong, we have the necessary scalable infrastructure in place and a clearly differentiated design and installation service that is experiencing rapidly increasing demand."