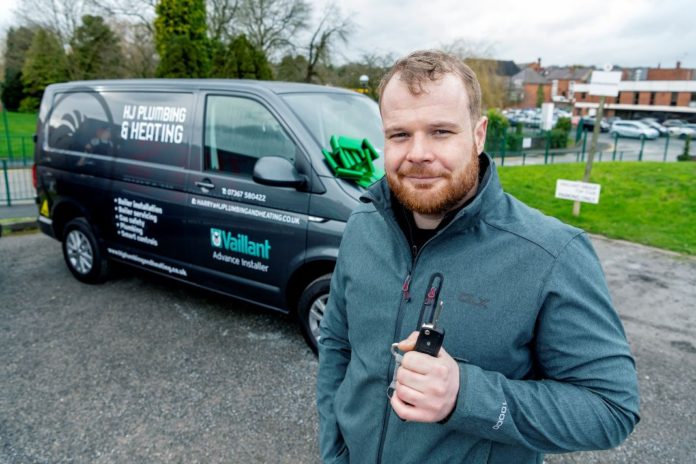 Vaillant has picked two winners after holding a competition offering a brand-new Volkswagen Transporter T32 van complete with company branding – worth more than £30k each.
The boiler brand unveiled that Zoe Watson of Zoe's Plumbing and Heating and Harry Joynes of HJ Plumbing and Heating were the two successful winners from more than 80,000 entries.
Harry, pictured, said: "I've been in the industry 17 years now, starting as an apprentice, and working on everything from small flats all the way on to bigger projects. I started my own company in the summer of 2019 and have been growing it ever since.
"The team at Vaillant have been great in offering business support to me, especially in those first few months when I was starting out on my own.
"Winning the van has relieved the stress I had to deal with from leasing a vehicle and the additional costs involved. It also means when I arrive at a job, I'm instantly recognisable to my customers, and look professional."
Alice Woolley, director of marketing at Vaillant, added: "Our business support tour proved very popular amongst installers, and it's great to hear how much the branded vans will help both Zoe and Harry continue to grow their businesses. We're proud to support all of our installers and remain committed to becoming their number one business partner."