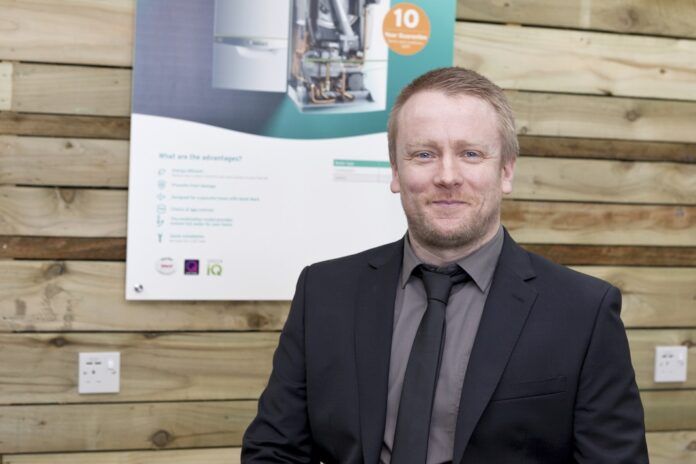 Vaillant has expanded its in-person training facilities, with the opening of a new partner centre in Aberdeen, Scotland.
Due to open this month, the Aberdeen Training Centre is to increase accessibility to low carbon training for installers across Scotland who previously may have been unable to attend courses in Glasgow, a statement has said.
As part of the partnership, Vaillant has delivered 'train the trainer' sessions to the centre's team across its range of high efficiency boilers, heat pumps and hybrid systems.
Vaillant has installed several key products at the centre, including its aroTHERM plus air source heat pump. The company have said that these products have been installed so that installers are able to get hands-on experience of the technology, as well as having the opportunity to ask questions in a training environment.
Mark Wilkins, training and technologies director at Vaillant, said: "While the government's target of 600k heat pump installs is clear, having the right skills in place is vital in ensuring its success. Offering heat pump training to existing heating engineers, together with attracting the next generation of heating installers, is central to this.
"Through our partnership with the Aberdeen Training Centre, we're delighted to be able to further expand our comprehensive training offering to even more installers, ensuring the necessary skills and knowledge are in place to enjoy a successful and rewarding career in the industry."
Steve Anderson, pictured, managing director at Aberdeen Training Centre, added: "With many parts of Scotland being remote, access to training can be challenging. Our partnership with Vaillant opens the doors for even more installers looking to invest in training, ready for a low carbon future.
"Our team at the centre have already undergone intensive training with Vaillant across much of its product portfolio and we're delighted to be able to deliver low carbon training courses to the same high standard Vaillant holds across its own team."