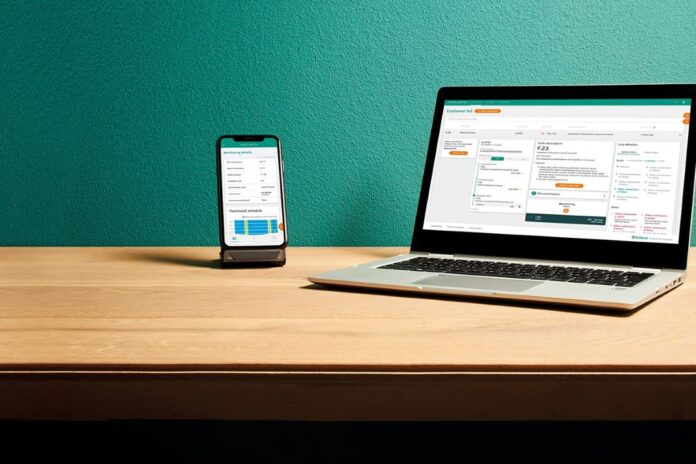 Vaillant has announced the launch of its myVAILLANT Pro app with an extended free-trial period until April 2022 for its Advance installers.
The app provides real time data insights on faults, and also identifies the parts required for a repair ahead of a visit.
Spencer Clark, commercial director for UK & Ireland at Vaillant Group, said: "For many in our industry the challenges of the last year and a half have had a massive effect. Combining real time data, together with remote diagnostics, the new myVAILLANT Pro app is a great addition to any installer's business arsenal, meaning they can work smarter, not harder.
"Having worked alongside a number of installers to develop myVAILLANT Pro, a lot of the feedback we received was around fault codes. So, we developed the fault code assistant – a feature that works offline, allowing installers to use the code assistant to select an appliance and get detailed information on the status of the fault code, before providing all relevant diagnostics insights."
Grant Gundelfinger, from Mayfly Group, added: "As an installer, we've all had customers say 'well it was doing it before you arrived'. Typically, this can mean a repair becomes a fault-finding mission and this often takes a lot of time. Having used myVAILLANT Pro for a while now, it's really helped me streamline my business. I can use the real-time diagnostics to identify faults, and, on a few occasions, I've even been able to spot an issue before the homeowner, which has really impressed them.
"By seeing faults ahead of entering a customer's home, I've been able to not only better plan my day, but it also means that when I arrive at the property, I've been able to get the parts needed too, so I can often complete the repair without the need to return for a second visit, it's really increased my productivity."