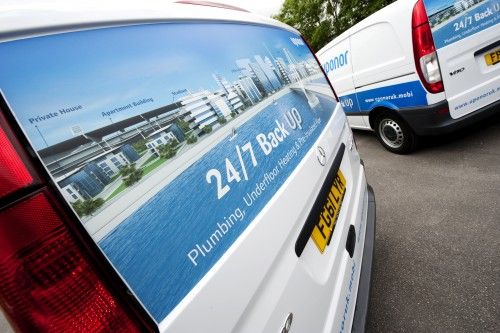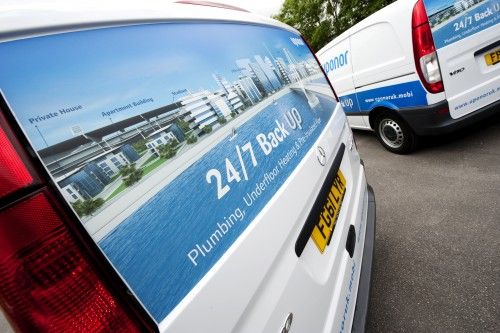 With radiant heating and cooling technologies – especially underfloor heating (UFH) – becoming increasingly more popular across both the domestic and commercial markets, Uponor UK has launched a dedicated aftersales service to ensure its heating systems continue to operate as efficiently as possible throughout their operational lifetime.
The new service covers the lifespan of an UFH system – from the initial commissioning, through regular service, maintenance and repair to system upgrades. The new service is applicable to any Uponor UFH system whether it is installed by one of its installer partners, or by Uponor's installation unit, Uponor Building Energy.
Crucially, the commissioning stage is one of the most important parts of an UFH system installation, and if not completed correctly, it could seriously impact both energy efficiency and comfort levels in the property. As such, a Support Agreement purchased from Uponor UK at the installation stage, guarantees that the Uponor UFH systems covered will be properly commissioned either by the company's contracting division, or by an Uponor accredited installer.
Uponor's new offering is available in three tiers: Bronze – which covers the commissioning process and an annual inspection or recommission; Silver – which also includes call-out cover for any unexpected maintenance or repair activity; and Gold – which involves installing any applicable system upgrades, such as new controls, to ensure the end-user achieves the best return from their heating system, both in terms of energy consumption and running cost.
The support service comprises of a team of radiant heating and cooling specialists, as well as a national network of service partners, to ensure that a trained UFH specialist is always within easy reach if a customer needs urgent maintenance.
Lee Tebbatt, managing director of Uponor Building Energy, said: "An UFH installation is not just a one-off project, it needs to be regularly maintained and serviced throughout its operational life. With our new support offering, we can now provide a continuous level of aftersales support which can begin as soon as the system is installed, or at any time after installation.
"With the start of the heating season just around the corner, the last thing you want to find out is that your UFH isn't operating as it should be. Now is the perfect time to check existing heating systems and ensure that any necessary maintenance is undertaken before winter really kicks in.  The support service agreement is not just for new installations, even if a system is several years old our technical team can fine-tune or upgrade it, so it's operating reliably and efficiently."