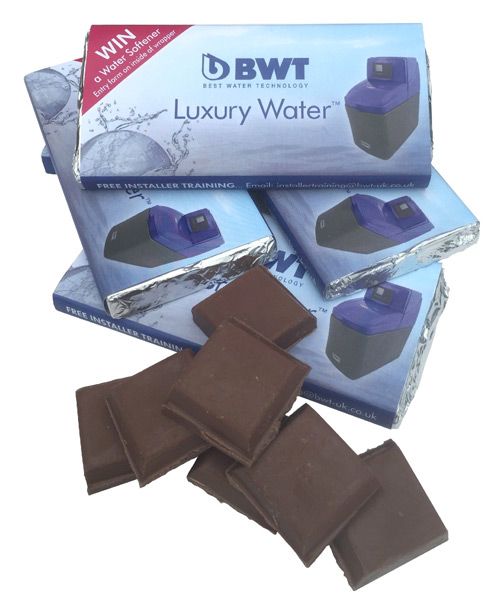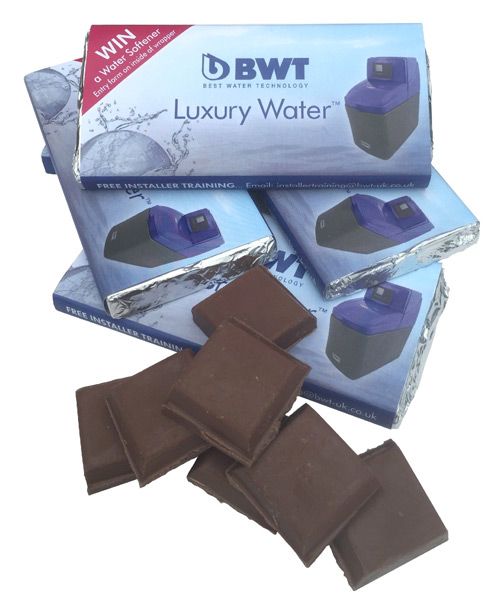 To celebrate the on-going success of its National Luxury Water campaign, BWT UK is offering installers the opportunity to win a water softener from the BWT WS range, by unwrapping a lucky chocolate bar.
Throughout the summer, BWT will be giving away Luxury Water branded chocolate bars through selected merchants, at breakfast mornings and exhibitions, as a way of reminding installers about the Luxury Water campaign and installer training sessions.
The training sessions are a key part of the support BWT UK is offering throughout the campaign, which enable installers to be equipped with everything to grow their business and provide Luxury Water to their customers – particularly those experiencing the cost and inconvenience of hard water.
With over 20 years' experience, BWT's Steve Ansell, an expert in the trade, will take installers through the training session. Steve is no stranger to water treatment, the installer environment or dealing with customers in their own home.
Contact BWT by phone or emailing: installertraining@bwt-uk.co.uk to register for a place on a free training course near you.
Details of the competition, as well as Steve's own contact details, can be found inside each bar of chocolate.
Claim a free bar of BWT Luxury Water chocolate by contacting the sales office on: 01376 334200.