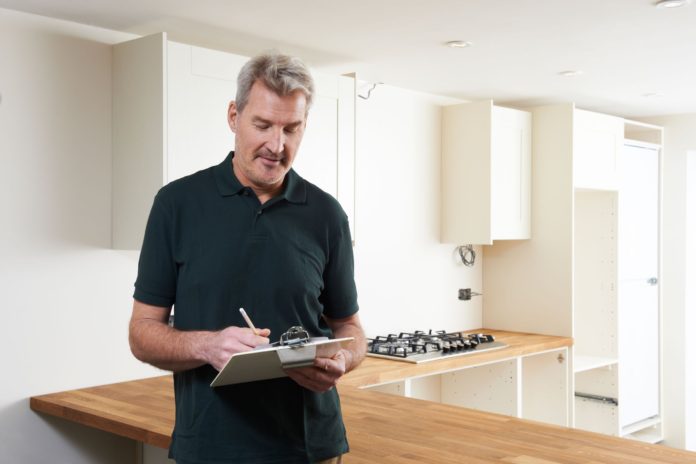 Following the publication of PAS 2035 to create a robust framework for high-quality retrofit, TrustMark and Elmhurst Energy have joined forces.
Elmhurst Energy, the UK's largest energy assessment accreditation scheme, has achieved Scheme Provider status for TrustMark, the Government Endorsed Quality Scheme for tradespeople, and demonstrated its commitment to meeting the standard laid out by the Framework Operating Requirements. Elmhurst will be one of 34 TrustMark Scheme Providers working to drive standards and quality in their sectors.
PAS 2035, which spun out of the Each Home Counts Review and recommended TrustMark as the all-encompassing mark of quality for consumers to recognise and trust, has been developed as the route that all organisations must follow if they are to operate as a TrustMark approved scheme and carry out domestic retrofit work. The new framework was designed to improve the quality of the work for domestic properties and thereby improve the energy efficiency of housing.
Working closely with TrustMark, Elmhurst Energy is to deliver two new TrustMark schemes which will support the retrofit roles introduced by PAS 2035. These include 'retrofit assessor' and 'retrofit co-ordinator' which will help individuals to deliver quality retrofit projects in accordance with the new industry recognised standard.
Simon Ayers, chief executive officer of TrustMark, said: "The long-awaited publication of PAS 2035 is great news for the industry and is expected to trigger an uprising in the retrofit of energy efficiency measures in domestic homes in the UK. TrustMark is driven by several factors, including helping consumers make improvements to the energy efficiency of their homes, and enhancing the protection consumers can depend on when making such decisions, so by joining forces with Elmhurst, we can support and deliver the new roles introduced by this new specification and continue to drive standards across the energy efficiency sector.
"To help the government tackle fuel poverty, improve the energy efficiency of the UK's existing housing stock and achieve zero net carbon by 2050, TrustMark is increasingly working with a number of energy efficiency bodies to establish excellent practices that will ensure homeowners are protected and efficiency is a priority in existing homes. As the UK's leading expert in energy assessment, Elmhurst is well placed to help us improve efficiency in the built environment."
Martyn Reed, director of Elmhurst Energy, added: "Elmhurst welcomes the publication of the standard and we are delighted to announce the launch of our two new TrustMark Approved schemes for retrofit assessors and retrofit coordinators. We believe that this new standard pushes energy efficiency in domestic property forwards, with a 'fabric first' philosophy to energy efficiency improvement, where EPCs are to be the start of improvement plans."