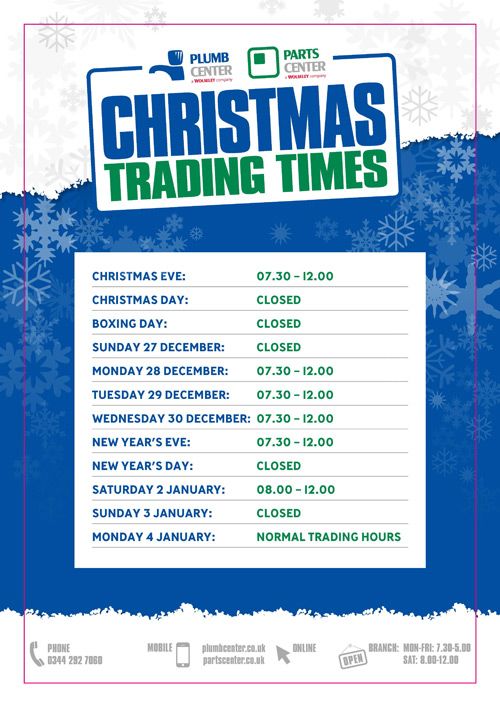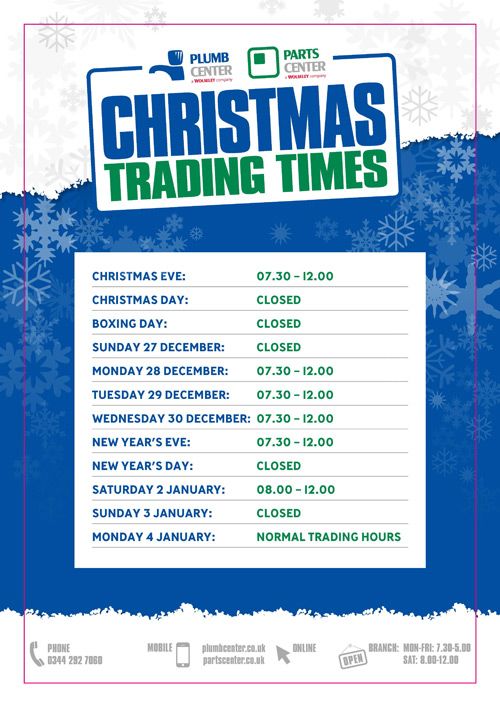 For many, the Christmas season is a time to kick back and take a break from work. Offices close and schools pack up bright and early. Some sectors though have to remain operational during the holiday season.
Heating systems don't stop breaking down just because it's Christmas, and many independent installers and heating engineers are keen to carry on working over Christmas, as time off the tools can be time without earning.
This year customers asked Plumb and Parts Center to provide more support over Christmas so that they can get the products and parts they need for those festive jobs. With this in mind, Plumb and Parts Center branches will only be closed on December 25 26 27 this year, on New Year's Day and on January 3 2016. Branches will be open from 7.30am – 12pm from Christmas Eve to New Year's Eve (excluding the dates mentioned above).
Installers can be reassured that Plumb and Parts Center will support their work through the festive season, and normal trading hours will commence from January 4 (and 5 in Scotland).